Viking XRR Road Bike (Everything You Must Know)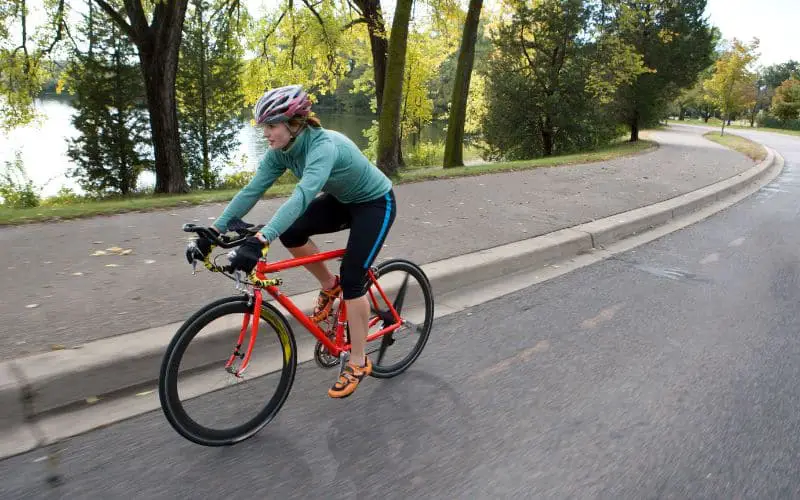 When biking, people make choices based on preference. Choosing a bike that can serve you right is all that matters.
Long-lasting quality and style have been characteristics of Viking cycles throughout the centuries. The Viking bike brand has always prioritized the needs and desires of its riders. 
Viking now has a range of bikes to suit all users' requirements, from regular road bikes to advanced electric ones.
The Viking brand, founded in Wolverhampton in 1908, has a long history of producing high-quality road bikes. Today's Vikings embody these core qualities, producing one of the best road racing bikes. This company is also looking to expand the range to meet the growing requirements of modern lifestyles.
Viking XRR Road Bike Review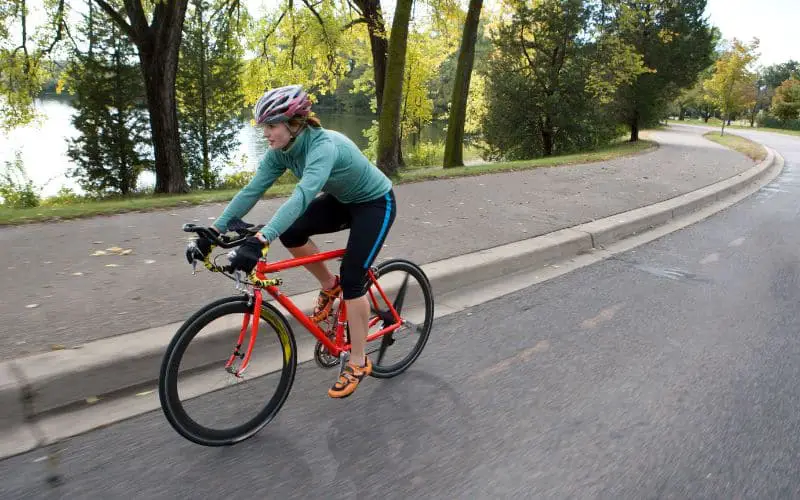 Viking XRR Road Bike is a good road racing bike that can go anywhere. But its weight and tires hold it back on anything other than dry bikeways and rural roads.
It is attractive, comfy, reliable, and stable, so acquiring one will benefit you immensely if this is what you're seeking.
#1. Interesting Features 
Some interesting features of the Viking XRR road bike are discussed below.
#2. Frameset 
The frameset is made of Reynolds 853 Chromoly steel alloy, butted for strength at key tube junctions and kept as thin as possible at positions of less stress to keep the frame's weight down.
Aside from the metal, the compact rear triangle is a crucial part of the frameset, as it helps promote more efficient development.
The bike's steering geometry is an often-overlooked combination of a comfortable seat angle and a racy steering head.
The brake cables run along the carbon fiber fork leg and down tube, with water-resistant counters. The front and rear mech cables are passed through the down tube.
#3. Groupset 
A Sora front mech drives the compact 50/34 chainset, while a Sora rear derailleur drives the 11-28 cassette, and Sora shifters ensure positive gear interaction.
The braking system is very effective with a quick-release front hub. A Tektro mechanical disc arrangement is effective towards the front but lacks urgency in the back. 
#4. Finishing Kit
When it comes to the finishing kit, Viking forgoes any use of veneer.
They use non-branded alloy components for the simplistic 440mm handlebars, 90mm stem, and 27.2mm diameter Seatpost to create the appearance of cohesion in the setup.
They're all excellent at what they do. The seat post is topped with a WTB SL8 saddle, which provides help if not the most amount of flex.
#5. Wheelset
A set of WTB Riddler tires in 37mm diameter is wrapped around non-branded 32-spoke deep alloy rims held to the frame by Joytech hubs.
They're built for speed rather than off-road grip, and as a result, they're pretty good on the pavement, especially in wet off-road conditions or mud.
#6. Handling
In theory, the relaxed turning head angle suggests that this bike will confidently carry you around a corner, given that the head tube is 800mm long.
The 90mm metal stem provides good front-end control. A lengthy bottom bracket with good alloy road handlebars improves turning stability by lowering your center of gravity on the bike for extra confidence. 
#7. Limitations
The Viking San Marino is a fast-paced road bike good enough to take on the world.
Although The Viking has a good enough frame and its STI levers shift well, it has many component flaws.
It is considered a beginners bike because of its limitations. 
A bike at this price point is aimed at inexperienced riders unlikely to have prior experience moving large gears. Though compact chainsets have grown in popularity, the Roma has gone the other way. Its combination of a 12-23T cassette and 42/52T chainset – with its 34T ring and 26T sprocket – causes experts to find it difficult with up climbs which they would normally confront with minimal effort.
The braking system of Viking is inadequate. There are often deficiencies with the brakes at the lower end of the market. Still, these budget brakes are difficult to install and keep, and the braking performance is massively disappointing.
The tires are another piece of a puzzle that isn't quite right. They're marked 23mm, but they appear thin to the bare eyes and are way closer to 20mm wide, aiding the solid ride.
The alloy road handlebars are also unusual because they have an abnormally long forward grasp on the levers. Combined with the 12cm stem, it can stress the spine and shoulders, particularly on downhills when you have to hold the brakes as tight as possible. 
Viking XRR Road Bike Specs
#1. Speed
With a hydroformed curved top tube, carbon fiber fork, and bottle bosses, the aluminum frame is lightweight, durable, and lasting.
With STI dual-control levers for immediate and efficient gear changes, the Shimano 16-speed gear set gives you the speed and power to tackle everything that the road has to throw, whether going up hills or racing beyond the finish line. 
#2. Brakes
The Tektro double caliper brakes of the Viking XRR stop you quickly and smoothly, and the CNC-milled alloy wheels are well suited with road tires and quick-release hubs for easy wheel swaps. 
#3. Frame
The road frame of the Viking XRR road bike is made of aluminum with a hydroformed curved top tube, bottle bosses, and a carbon fiber fork. 
#4. Gears
The Viking bike has a Shimano 16-speed transmission with Shimano STI dual-control levers, Shimano derailleurs, and Shimano 12/23T 8-speed cassette freewheel. 
#5. Sets of chain 
Viking XRR has a Shimano dual road 39/52T chainset with aluminum cranks and cartridge bottom bracket.
#6. Wheelset
The Viking bike alloy frame has 700C Viking CNC-milled deep alloy rims with alloy fast-release hubs.
#7. Tires
The road bike Viking XRR has 700C x 23C road tires built for speed, durability, and balance. 
Viking XRR Road Bike Price 
The price of Viking bikes nowadays vary based on the design and product size but should range from £10 to £1300. Also, you can find Viking bikes on eBay.
Here is a road bike size chart to help you determine which frame size is more suitable. Your bike size and design determine the price.
| | | |
| --- | --- | --- |
| In-Seam (in) | Seat Tube (cm) | Bike Size |
| 25.0/64 | 43 | XXS |
| 25.5/65 | 44 | XXS |
| 26.0/66 | 45 | XXS |
| 26.5/67 | 46 | XXS |
| 27.0/69 | 47 | XS |
| 27.5/70 | 47 | S |
| 28.0/71 | 48 | S |
| 28.5/72 | 49 | S |
| 29.0/74 | 50 | S |
| 29.5/75 | 51 | S |
| 30.0/76 | 52 | S |
| 30.5/77 | 53 | M |
| 31.0/79 | 54 | M |
| 31.5/80 | 54 | M |
| 32.0/81 | 55 | M |
| 32.5/83 | 56 | M |
| 33.0/84 | 57 | L |
| 33.5/85 | 58 | L |
| 34.0/86 | 59 | L |
| 34.5/88 | 60 | L |
| 35.0/89 | 60 | L |
| 35.5/90 | 61 | L |
| 36.0/91 | 62 | XL |
| 36.5/92 | 63 | XL |
| 37.0/93 | 64 | XL |
| 37.5/94 | 65 | XL |
| 38.0/95 | 66 | XL |
Are Viking Bikes Still Made?
Heroes Cycles, an Indian-owned bike company based in Manchester, is bringing the iconic brand back to life.
Viking Cycles was founded in the Midlands in 1908 and peaked at 20,000 bikes per year in the 1960s.
However, after a series of ownership changes, the Viking brand vanished by the 1980s.
When Hero bought Manchester-based bike distributor Avocet Cycles in 2015, it acquired the 110-year-old Viking brand.
The first variety of British Viking bikes is now in cycle shops, after a nearly 40-year absence. Thanks to Heroes Cycles, one of Britain's most well-known bike brands, it is now back on track. 
Viking bikes now include a much wider range of bike varieties to meet the ever-increasing needs of today's lifestyle choices of people and surroundings.
Now Viking bikes are ready to face the next five decades, thanks to all of today's technological advancements in manufacturing and synthetic materials.
Final Thoughts
This bike brand has everything: speed and durability, beautiful frame, nice tires, fancy chain set, and much more.
But despite its interesting features, The Viking XRR Road Bike has some limitations too. All have been discussed above.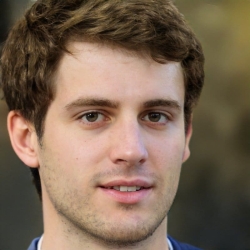 Latest posts by Josh Matthews
(see all)