Can I Use Garmin Edge For Hiking? (Read This First)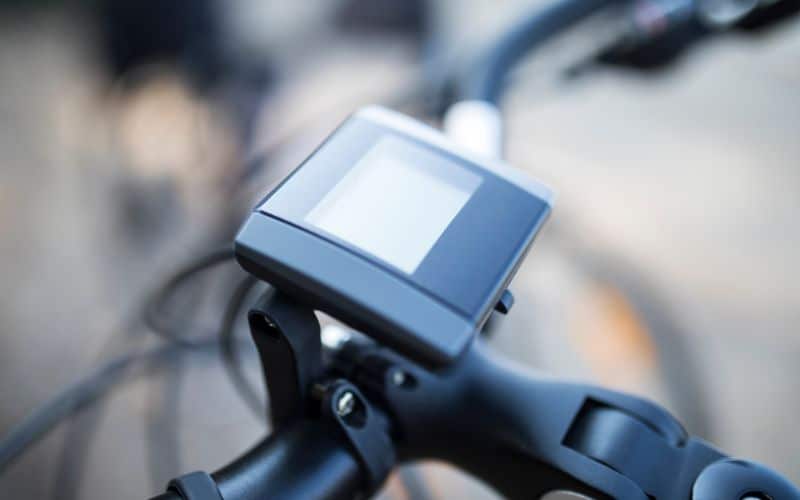 Garmin Edge offers a range of GPS mapping functions mainly used for cycling.
Most devices feature a high-resolution touchscreen display, waterproof seal, and free detailed map updates.
The benefits of these features could make you wonder if they could apply to other activities apart from cycling, such as walking, running, or hiking.
Therefore, it would not be a surprise if you wondered if it was possible to use Garmin Edge for hiking. 
You cannot trust Garmin Edge completely for hiking. The system displays accurate map tracking but makes errors regarding cycling speed. The device's failure to precisely detect and record low-speed movements and drifts leads to measured inaccurate distance. Therefore, you may get a correct map display but an incorrect distance time calculated when hiking.
In this article, I will answer in detail if you can use Garmin Edge for hiking. Also, I will list and explain the different models of Garmin Edge that are most suitable for hiking. 
Is Garmin Edge Good for Hiking?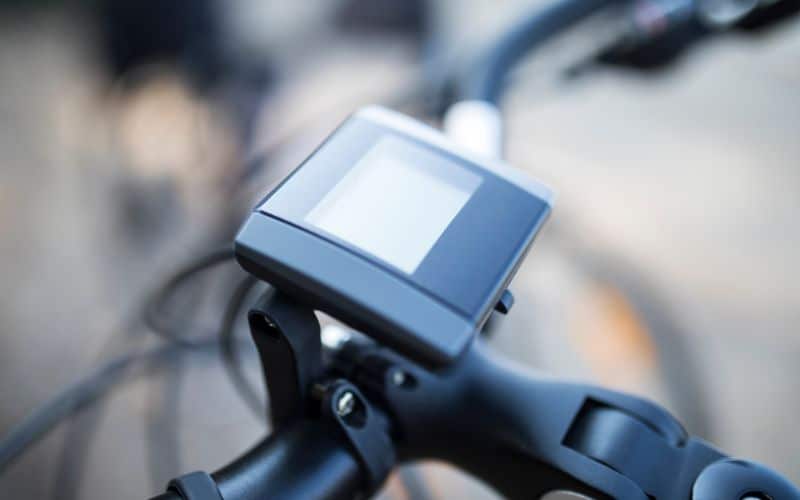 The manufacturers claim they are good for hiking; however, Garmin Edge has a few limitations that do not qualify it for hiking. 
Although the device's software provides great map tracking, it struggles to detect and record low-speed movements and drifts as the bike moves. 
This slight fault affects the hiking distance recorded by the device. Garmin Edge smartwatches are more accurate than the Garmin Edge bike computers. 
However, Garmin Edge smartwatches are mainly for walking and running, while Garmin Edge bike computers are for cycling. 
It doesn't mean Garmin Edge bike computers are completely useless for hiking.
A little tweak in the device's settings can ensure the GPS gives you a much more accurate reading when hiking. 
Below are the steps to follow:
Click on" Activity profile."
Enter your name for the new activity profile you are about to create. 
After creating the new activity profile, search and  click on "Mountain" in "Default Ride Type."
Go to "Auto features" and switch off the bike's "Auto Lap" and "Auto Pause."
Now, locate "Timer Start Mode" and click on "Manual."
Return to the device's main menu and click "Settings" again. 
Click on "Data Recording"
Now change the recording interval from its default to "every 1 second."
Allow the device to connect and execute the command.
Take the bike for a test ride and see if the Garmin Edge responds better. 
A highly recommended Garmin Edge for hiking is the Garmin Edge 1030 plus. This GPS works amazing when attached to a bike or held in your hands while hiking.
The Garmin Edge 1030 plus features a 3.5 inches touch screen and mode selection options, including driving, road cycling, hiking, etc., amidst many other features. 
The device also has a broad range of free bike maps and an option to purchase special maps. 
Below are a few other Garmin Edge models that are as good as the 1030 plus for hiking:
| Garmin Edge Model | Features |
| --- | --- |
| Garmin Edge 520 plus | It has turn-by-turn directions, a high screen resolution, and features automatic rerouting.  |
| Garmin Edge 1040 Solar | It features turn-by-turn routing, rapid rerouting, and a full-colored screen display.  |
| Garmin Edge 530 | It is non-touchscreen and features excellent turn-by-turn instructions and hazard warnings.  |
| Garmin Edge 830 | It features easy-to-understand maps, on-device route calculation, and a colored touchscreen. |
Is Garmin Edge Explore Good for Hiking?
Garmin Edge Explore is great for many activities like walking and cycling but not hiking. It does serve some purpose while hiking, however. 
It still is an amazing GPS navigator with features such as a full-colored touchscreen and smartphone notification function. 
Garmin Edge Explore mainly caters to tour cyclists or users who seek to take advantage of its excellent navigation and free map updates. 
To have a clearer scope of what the Garmin Edge Explore offers, here is a breakdown of all its features and their functions:
#1. Full Navigation
Garmin Edge Explore features excellent navigation settings and functions that include route recalculation in an instance where you get lost. 
Garmin Edge Explore's full navigation also includes free map updates any user can take advantage of. 
#2. Color Touchscreen
Garmin Edge Explore features a large 240 × 400 pixels resolution quality. The screen interface is user-friendly and bright enough to enable cyclists to see when cycling through dimly lit areas. 
However, you must manually adjust the brightness limit on the Garmin Edge Explore.
The Explore doesn't feature automatic brightness control like a few other Garmin Edge GPS devices. 
Hence, to conserve battery, you must avoid leaving the brightness on full illumination when it is unnecessary. 
Another outstanding aspect of the Garmin Edge Explore screen is its waterproofness. 
Therefore, cycling through rainy or wet weather conditions will not be restricted using the GPS device. 
#3. Large Internal Memory
The Garmin Edge Explore boasts up to 16 gigabytes of internal memory space.
This memory storage comes with preloaded detailed maps of the region where you bought the GPS device. 
Is Garmin Edge 830 Suitable for Hiking?
The Garmin Edge 830 features a hiking mode selection option within the device.
However, the device's software works best for cycling. Garmin Edge 830 also features a full-colored waterproof touchscreen. The 830 is an upgrade from the Garmin Edge 820. 
Below are some of the features you will find on the Garmin Edge 830:
#1. Heatmap Function
With Garmin Edge 830 heatmaps, you can find different courses or routes within a region and sync them over to the device. 
The heatmaps are valuable for discovering and exploring new routes. 
#2. ClimbPro
ClimbPro is a unique health fitness asset that uses certain parameters to automatically detect and remind you when your body needs to hydrate. 
It studies and keeps track of your fitness level. The computer uses its speed sensors to calculate the perceived effort and training data over time. 
The data gleaned from this will better assist you in improving your fitness level. 
#3. Heat Acclimation 
Heat Acclimation automatically assesses the temperature and humidity levels of an area. 
Heat Acclimation is a cool feature that sharpens your knowledge of your environment so you can plan movement better. 
#4. Cycle Maps
Cycle maps are preloaded on the device. They highlight points of interest and cycle routes and reveal pop-up warnings whenever you're nearing sharp or dangerous bends. 
Can You Use Garmin Edge for Walking?
Yes, Garmin Edge is good at measuring and tracking walking distance. However, you should know Garmin Edge relies on GPS signals to measure and track distance. 
To a certain degree, Garmin Edge is usually accurate. However, there may be instances where it is off by a small margin. 
Also, before using the device for walking, turn the auto-pause off. Leaving the auto-pause on will lead to an undercount in the distance when walking. 
Still, with the auto-pause switched off, there is still a tendency of inaccuracy due to slow speed while walking. 
Can You Use Garmin Edge for Running?
Garmin Edge devices are mainly for cycling activities; they don't do very well for activities outside cycling, such as running or hiking. 
You should expect certain anomalies if you use them for these activities. That said, most Garmin Edge devices feature a running mode option. 
If you decide to use the Garmin Edge for running, ensure you turn on this profile within the device before embarking. 
The device is still prone to incorrect measurements and inaccurate tracking pace. 
FAQs
#1. Can You Use Garmin 520 for Running?
Yes, the Garmin 520 features running mode as one of its profile options. However, readings are still prone to inaccuracies. 
#2. Is Garmin Edge 530 Worth it?
Yes, the Garmin Edge 530 is one of the best GPS devices ever made by the brand.
Although it doesn't have a touchscreen or smartphone notification feature, it is still quite durable and reliable. 
#3. Is Garmin 520 Waterproof?
Yes, the Garmin 520 is waterproof. The device can handle splashes of water, rain, snow, and submersion in water up to 1 meter deep for 30 minutes. 
Summary
Most Garmin Edge devices feature numerous profile modes, such as running, driving, cycling, and hiking. 
However, because Garmin Edge is mainly a GPS mapping device, it usually doesn't give accurate measurements when used outside cycling activities. 
You may try tweaking the settings on a Garmin Edge device to increase its accuracy.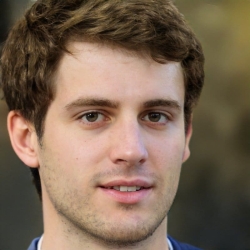 Latest posts by Josh Matthews
(see all)