Are Foxelli Hiking Boots Good? (Must Know Before Buying)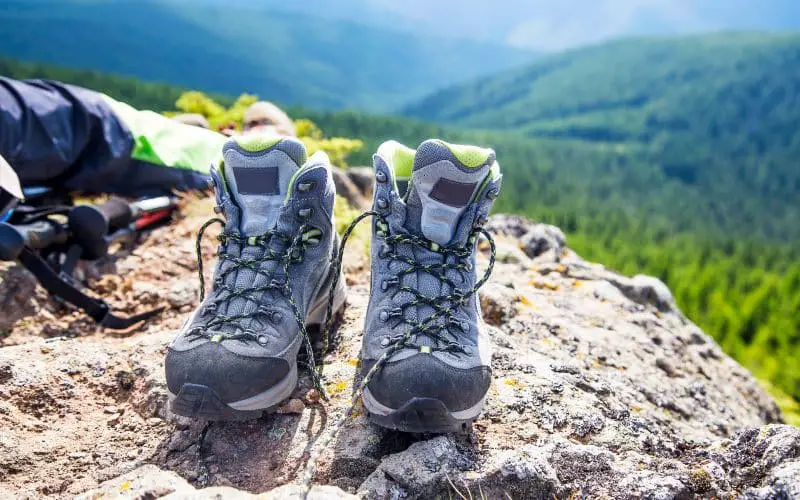 Many people who are into outdoor sports usually flock to Foxelli for their needs. The brand has a wide range of top-notch goods to thrill professionals and hobbyists alike.
Foxelli claims to have the best rechargeable lamps on the market. Well, that's for good measure because customer reviews are nothing short of positive.
Other products like trekking poles, heated clothing, and sleeping pads have also seen positive remarks. So, does that excellence also extend to the signature hiking boots from Foxelli?
Without a doubt, Foxelli hiking boots are good. That's not based only on the good things Foxelli touts their boots to be. But the fact that thousands of buyers have praised the excellent performance and style of Foxelli hiking boots. Foxelli boots don't just appeal to your eyes alone. They keep your feet feeling great as well.
Are Foxelli Hiking Boots Generally Good?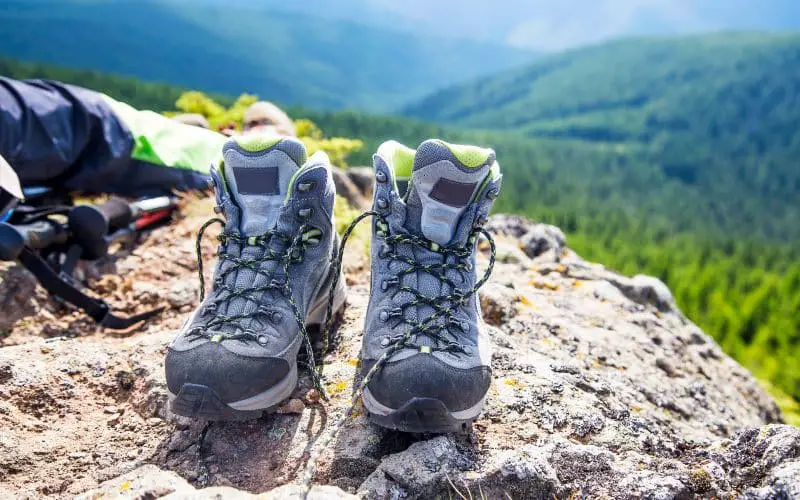 Yes! Foxelli hiking boots are generally good. That goes for both the men's and women's boots. Foxelli hiking boots are a premium blend of beauty and performance.
What you get right out of the box with your Foxelli hiking boots is an extra pair of shoe laces. They aren't generic but non-slip material that fits the hiking boots.
You also get a pair of hiking socks. That's nothing short of fantastic! Also, the design of Foxelli boots is mostly Suede leather. But that gives way to a sturdy toe protective section.
The soles of Foxelli boots are shock-absorbent and wrap around to the top section. So, you will be okay with kicking stuff when you move your feet during hikes.
Foxelli boots have a five-eyed lacing system with an extra hook on top. The laces hold and release well.
So you won't have trouble getting the boots on or off your feet. Any outdoors lover will surely gush over the stylish design of Foxelli boots.
But, despite the rugged nature of hiking, your feet still need to look great in what you put them in.
You feel relief when you look down at your feet during a tasking hike and see something nice. Then, you feel a surge of energy to keep going just because your boots look great.
But you'd surely get a dampening feeling if your boots look all sad. It's almost the same feeling with professional sports persons and their shoes. And hiking is a sport, after all.
In terms of performance, Foxelli hiking boots deliver on all that the brand promised. The signature boots deliver the goods for comfort and traction on rugged hiking trails.
Foxelli did well to ensure there was no exclusivity with hiking boots. So, the brand offers both men's and women's boots. There's a wide range of excellent designs to choose from.
What's even more thrilling about Foxelli hiking boots is the price range for the products. You can grab most of the Foxelli high-end hiking boots for less than $100.
That's excellent value for money. So, to sum it all up, Foxelli hiking boots are affordable, comfy, and sturdy. They have what it takes to give you a pleasant feel as you blaze your trails.
Are Foxelli Hiking Boots Waterproof?
Yes, Foxelli hiking boots are waterproof. That goes for all designs of their boots, so there's no exception. You can enjoy that benefit from any Foxelli boot you can afford.
All the Foxelli hiking boots come with a waterproof KingTex membrane design. So you can feel free to get on your trails even when it's raining or move through the creeks.
Your boots will still be intact after that. Foxelli hiking boots won't let in a single drop of water even after moving through water for several minutes.
You can get over any worries that your hiking boots will shrink or lose shape after a date with water.
The surface of Foxelli hiking boots has zero water adhesion, so they don't absorb any.
How the KingTex waterproof membrane works is that it seals any moisture around the hiking boots. So, Foxelli hiking boots can keep your feet nice and dry in wet conditions.
But the waterproof membrane is no hindrance for the Foxelli hiking boots. On the contrary, the boots also do great in dry weather.
That's because they are waterproof and still breathable. The tongue of every Foxelli hiking boot is gusseted.
That's important for the waterproof feature because you can get into the water as high as the extra lace hook.
But it would be best if you were careful to avoid getting into water levels higher than ankle height.
There'd be nothing to keep the water out of the boots. That defeats the waterproof feature.
But be sure that the waterproof KingTex membrane will hold for any water levels below the tongue. So the Foxelli hiking boots are indeed waterproof!
Are Foxelli Hiking Boots Good for Hiking?
You can count on having pleasant experiences with Foxelli hiking boots. The highlight of the boots is the comfort.
They also pass the kick test with flying colors! Foxelli boots pack more material compared to other hiking boots.
But they still manage to keep the weight at a low. Thus, you get a good deal of soft material inside the boot.
The first impression you get with Foxelli hiking boots is that your feet feel like you wrapped them in the cushion. So, your feet will feel super comfy once you put them in the hiking boots.
Hikers get protection for their feet with the extra material as they hit trails. That's because the soft cushion spares their feet from impact with the ground.
The Suede material on Foxelli boots also does a great job. It's more flexible than the more rigid core leather on other hiking boots.
So, the boots will be fit and comfortable from the first hike. Also, the Suede material doesn't require much of a break-in period.
The standard time for shoes is three to four weeks. But you can get the break-in right off the bat with Foxelli boots.
So, unlike regular new shoes, you won't feel that pinch across the top of your feet on the first day. Instead, you can hit the trails right after you take delivery of your boots.
Foxelli hiking boots offer a good grip in the middle and an excellent heel lock. That helps to keep the boots from slipping when you move with them.
Below are some pros and cons users have reported from their experiences with Foxelli hiking boots.
| Pros | Cons |
| --- | --- |
| Wider Toe Box | Popping sounds. |
| Non-slip and grippy soles | Poor insoles |
| Good arch and Ankle support | Poor heel lock |
| Reinforced heel | Inaccurate size chart |
| Breathable mesh collar | Lacks grip on smooth surfaces |
Is Foxelli a Good Brand?
Foxelli is a favorite brand among outdoor lovers and an excellent brand overall! It's a hub for high-end outdoor gear.
But it only recently launched its line of hiking boots for men and women. Lovers of the outdoors who wanted to empower outdoor enthusiasts created Foxelli.
So the brand offers a wide range of high-quality gear to help them maximize outdoor experiences.
Products at Foxelli include headlamps, rain tarps, sleeping pads, hammocks, and heated clothing. You can also get hiking jackets/pants, rain gear, and hiking boots.
Perhaps the most widely purchased gear from Foxelli is the trekking poles. The quality of gear on Foxelli is top-notch and will add good value to your outdoor experiences.
Conclusion
Foxelli hiking boots add unique value to outdoor experiences. They are comfy, lightweight, waterproof, grippy, and very affordable.
But the insoles of the boots can be a problem. They'll give you blisters if you have very tender feet.
Also, the Foxelli size chart is slightly off. So, you can stick to standard sizing charts to get the correct boot sizes.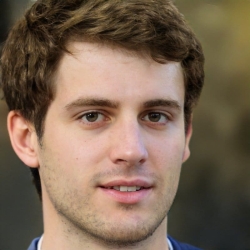 Latest posts by Josh Matthews
(see all)