Is Mongoose A Good Brand For BMX? (Explained)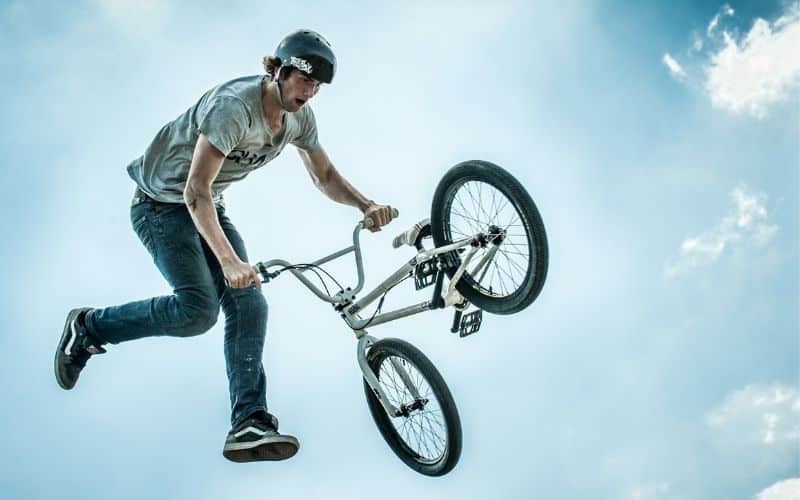 Mongoose has been a renowned name in the biking community for decades, producing top-notch bikes since the 1970s. 
They offer a diverse range of bike models that cater to varying skill levels and specific requirements.
The Mongoose bikes brand is worth considering if you want to buy a BMX bike. You can easily find reviews for each model online by searching for Mongoose BMX bikes.
That said, is Mongoose a Good Brand for BMX?
To sum it up, Mongoose is a well-respected brand for BMX bikes. Their bikes boast remarkable quality and unique design features, including freestyle, racing, street, dirt jumping, and more. Additionally, Mongoose bikes are reasonably priced and readily available.
This post aims to provide insights into Mongoose BMX bikes and help you determine if it's a brand worth considering. 
Plus, you'll discover some of the top BMX bike options that can serve as alternatives to the Mongoose brand.
Is Mongoose a Good BMX Brand?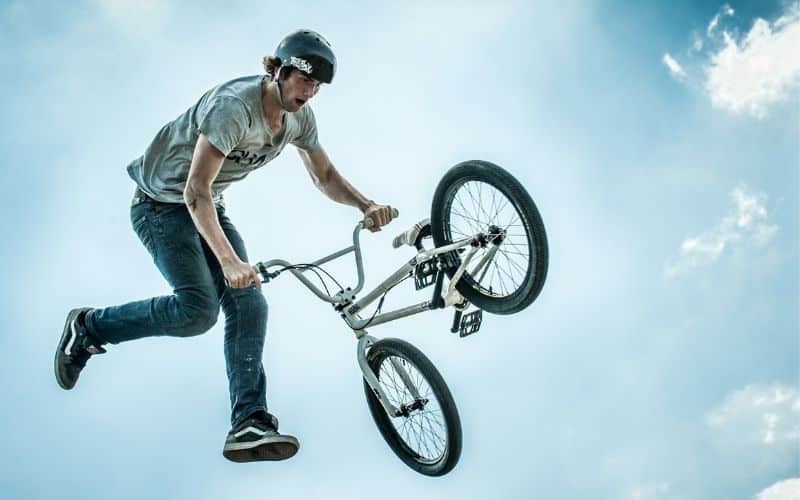 In general, Mongoose is considered a reputable brand. However, it's important to note that the quality of their bikes can vary between different models. 
Mongoose has strengths and weaknesses in various categories, so whether or not you consider it a good BMX brand depends on which features matter most to you.
Here is a breakdown of various categories of information about the Mongoose BMX brand.
#1. Models
You'll find a bike that best suits your needs with the Mongoose BMX brand. Mongoose has bike models for various skill levels, including beginner, intermediate, and advanced. 
You can also find one focusing on designs like freestyle, street, park riding, etc.
Here is a table showing some Mongoose BMX bike models focusing on specific designs.
| Design | Bike Model |
| --- | --- |
| Freestyle riding | Mongoose Legion L500, Mongoose Legion L100, and Mongoose Title Elite Pro |
| Street Riding | Mongoose L40,  Mongoose mode 900, and Mongoose L100 |
| Park Riding | Mongoose L80, Mongoose Mode 900, Title, Mongoose and Legion L100 |
Here is a table to show Mongoose BMX bikes suitable for a variety of skill levels.
| Skill Level | Bike Model |
| --- | --- |
| Beginner | Mongoose Legion L40, Mongoose Legion L10 and Mongoose Mode 100 |
| Intermediate | Mongoose Mode 900, Mongoose Legion L500, and Mongoose Legion L80 |
| Advanced | Mongoose Title Elite Pro, Mongoose Fireball 26, and Mongoose Legion L100 |
#2. Components
Most bike models under the Mongoose bike brand comprise components such as handlebars, pedals, wheels, cranks, forks, etc. The quality of these components may vary with price.
You'll also find some unique design features that improve their functionality. These features include sealed bearings, responsive geometry, and integrated headsets.
Sealed bearings allow smoother rotations and integrated headsets improve the bike's steering. Responsive geometry ensures you have total control over the bike.
High-end bike models usually have higher-quality components for their overall performance. These components are why they cost higher.
#3. Frame Materials
In most BMX bikes under the Mongoose brand, you'll find that their frames contain high-tensile steel, aluminum alloy, steel, etc.
The frames in higher-end Mongoose BMX bike models contain chromoly, which is light, strong, and durable.
#4. Customization
When you get a BMX bike from the Mongoose brand, you can customize it. You can swap out components such as the pedals, seat, and grips for ones that better suit your needs.
Here are the overall pros of Mongoose BMX bikes:
Mongoose BMX bikes are durable. The bikes have components that allow them to withstand harsh conditions.
The availability of Mongoose BMX bikes is high. You can find the bikes at almost any store that sells bikes, either online or offline. 
You get to customize your bike the way you want.
The bikes provide you with maximum comfort.
The bikes are easy to use, and maintaining them is never a hassle.
There is a wide variety of bike models under the Mongoose brand. You'll surely find one that fits your skill level, budget, preferences, and needs.
Here are the overall cons of Mongoose BMX bikes:
The affordable bike models do not contain components that perform as well as the higher-end models.
The bike models not of the higher end are usually heavy, making them unsuitable for easy transportation.
You may not have total control over the bike when riding on technical rails.
Mongoose BMX mountain bikes do not give you as much quality as performance bikes from other brands.
Who Makes Mongoose Bikes Now?
Currently, Dorel Sports Company makes Mongoose Bikes. Dorel Sports Company is a manufacturing and distribution company that acquired the Mongoose brand in 2001. 
Before this, the Pacific cycle had total control over Mongoose Bikes. However, when Dorel Industries purchased Pacific Cycle, they also gained ownership of the Mongoose brand.
Since 2001, Mongoose has developed newer bike models under Dorel Industries. Here is a list of some of the newer bike models released since 2001:
Mongoose Legion Series: This bike series features several bikes for various skill levels. These bikes are mainly suitable for park, dirt, and street riding.
Mongoose Argus Series: These series include Title Elite, Title Junior, and Title Elite Pro. You'll find that they have bikes suitable for different ages.
Mongoose Tyax Series: This bike series gives you access to bikes suitable for riding on rough and uneven surfaces. These bikes under this series have wide tires that improve stability.
Mongoose Dolomite Series: The bikes under this series contain fat tires, making them suitable for casual riding and off-road exploration.
Mongoose Switchback Series: Under the Mongoose Switchback series, you'll find bikes with features suitable for road and mountain biking. The bikes are known as hybrid bikes. 
What Other Brand of BMX is Good?
Mongoose Bike brand is a reputable brand for BMX Bikes. However, you can find alternative brands that match the Mongoose brand standard for BMX bikes.
Here are some high quality to consider as an alternative to the Mongoose brand:
Sunday Bikes: This brand pays attention to detail and focuses on modern geometry when making their BMX bikes.
Here are some of the best features of Sunday BMX Bike:
The bike components are of after-market grade quality.
The bike frames comprise full Chromoly that provides a great strength-to-weight ratio.
The bikes have features specifically for trails, parks, and street riding.
This brand collaborates with professional riders to test their bikes so they can make them better occasionally.
Wethepeople: The bike models under the Wethepeople brand are performance-oriented. They are an excellent alternative to the Mongoose bike brand.
Here are some of the best features of Wethepeople BMX bikes:
The bikes allow for quick and efficient maneuvering.
The bike design for the models is specifically for efficient freestyle riding.
In most bike models, you'll find added components such as sealed bearings, clean welds, integrated headsets, etc. These components provide you with improved performance.
This brand is very particular about creating aesthetically appealing bikes. 
Cult Bikes: This brand provides you with BMX bikes that are highly durable and have stylish designs. These bikes are mostly suitable for street and park riding.
Here are some details on Cult BMX Bikes:
Strong and lightweight frames.
The components of the BMX bikes are of high-quality
The bikes offer quick and responsive handling.
The frame geometry provides maximum stability and total control.
Haro Bikes: These bikes are arguably the best alternative BMX brand for the Mongoose brand. This brand has had a solid reputation for producing great BMX bikes since the 1970s.
Here are some details on Haro Bikes:
You get access to BMX bikes that suit your preference and for any skill level.
The bikes are specifically for freestyle riding.
The BMX bike frames allow aggressive riding or biking on rough terrains.
The BMX bikes comprise reliable components that give you maximum comfort and stability.
The BMX bikes under Haro bikes have sealed bearings for consistent performance and improved durability.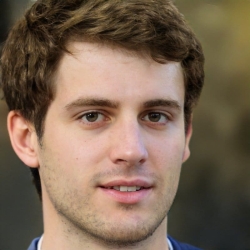 Latest posts by Josh Matthews
(see all)