Shimano HG Vs. Sram XD (In-Depth Comparison)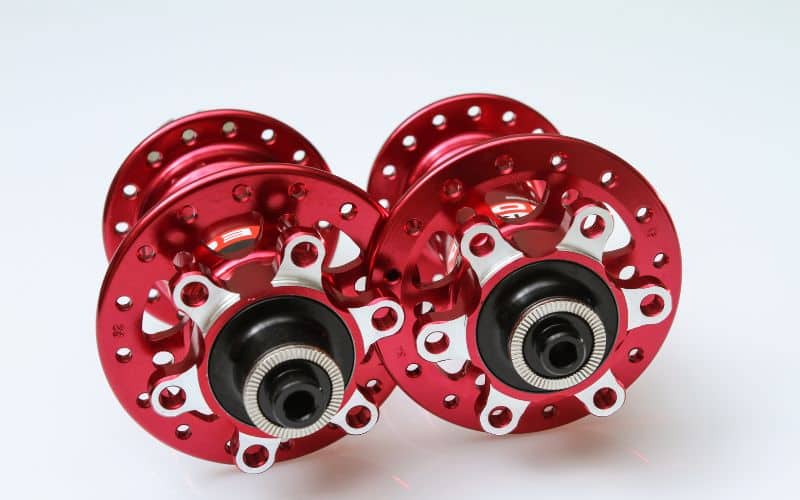 Shimano and SRAM have been cycling & tech component competitors for a while.
Their competition has stirred up massive innovation in their bicycles, primarily in drivetrains, cassettes, and freehubs. 
Most bikes today use the freehub design due to the pedaling ease it offers cyclists, and Shimano's HG is the most common hub design in such bikes, although SRAMS's XD also does an excellent job.
However, many are curious about these freehubs' styles and how they work.
Shimano HyperGlide is the most conventional free hub design & the standard for cassettes with an 11-tooth cog. It's available in 8-11-speed alternatives in M, G, and SES series. Contrarily, SRAM XD free hub design is popular in MTBs, and you can use it for substantial gears in cassettes with less than 11-tooth cogs. Plus, it comes only in an M series wheel.
What is Shimano HG?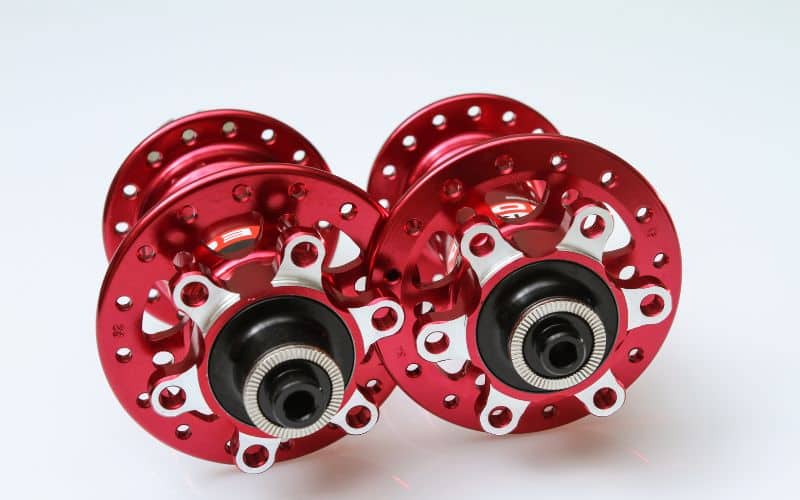 Shimano HG or Hyperglide is a popular sprocket innovation that comprises uniquely arranged shift ramps and tooth profiles for enhanced chain management during movement. It results in a quick and active indexed shifting. 
The difference between conventional sprockets and Shimano Hyperglide sprockets is that the former causes the bicycle's chains to move over the gears before activating the sprockets.
But the HG sprockets, on the other hand, direct the chain fast and straight to the following sprocket without an override.
Shimano's HG is the most popular freehub design in bicycles, and examples of the Shimano freehub body fitments include the following.
#1. Shimano HG – Original/Mountain Type
Shimano's Hyperglide freehub technique gained popularity in the 90s and is a popular choice for cyclists today.
It is also known as the HG Mountain and has a 9-spline structure with a single-keyed slot that coordinates other cassette pieces. 
#2. Shimano HG 11 (Shimano 11-speed)
The initiation of 11-speed road cassettes demanded a new freehub with a spline structure similar to the original Shimano HG but with an extended length of 1.855 mm. 
This new length enables the 11-speed cassette to house the added sprocket. This latest change brings about its name, Shimano 11 or HG 11, and alongside the SRAM, they demand an extended freehub body.
#3. Shimano Microspline
The Shimano micro spline is a modification for fitting smaller sprockets on a freehub structure. It is a 23-spline and is far shorter with a length of 26 mm.
However, it has an uncommon spline with a general short span that only fits 11 and 12 MTB cassettes, having a 10T sprocket.
What is SRAM XD?
SRAM's XD is a freehub style that SRAM invented for bikes with larger gear scopes and is compatible with cassettes lower than an 11- tooth cog.
XD is generally employed for MTB operations but can also be tweaked to work for other bike types.
XD drivers are compatible with 11 & 12-speed drivetrains having the specific XD cassette needed and are available only in the M series wheel line.
SRAM created this driver for its MTBs with smaller sprockets like the 10T, as the previous ones weren't compatible with sprockets lower than 11T.
SRAM's XD employs a single cassette mode featuring a safety thread behind the freehub's body, and andy SRAM cassette with an 11T small sprocket demands an HG freehub design.
The SRAM XD design houses MTB cassettes featuring 10T smallest sprocket. It has a brief body than the typical 11-speed option in Shimano and SRAM freehubs. 
The cluster of sprockets links to the freehub alongside short splines and threaded spots on the freehub structure.
Endeavor to confirm that the splines easily fit the freehub before introducing a substitute cassette to your bike. 
Shimano HG Vs. Sram XD; Which is Better?
It is difficult to say that Shimano HG is better than SRAM XD and vice versa.
The reason is that they are competitors who have left little room for customers to debate which cycling brand does better due to their constant innovation in drivetrains and freehub bodies. 
They both use high-quality materials in their production and release new bike components to make cycling convenient for their users.
Still, their customers choose either based on preference and their desired ergonomics. Many prefer Shimano for road bikes but pick SRAM for mountain bikes.
Although these companies take different styles and implement contrasting strategies, they still do an excellent job.
However, most professional bicycle mechanics with much experience conducting repairs on both bikes have agreed that Shimano leads the chart due to their product reliability. 
Shimano may be conservative, but when they invent new designs, you can rest assured of its efficiency in the cycling market.
Besides, they've been in the bicycle market the longest but have never lost their touch.
They've been strong in every area, and their customers know them for their unwavering reputation for high quality.
On the other hand, SRAM quickly adapts to changes and releases new bike parts to the market.
They're exceptional at what they do and have gathered loyal customers. You'll have to decide your best after trying them both out.
What is the Difference Between Shimano HG and Sram XD?
Shimano HG and SRAM XD may have a similar freehub body design in some areas, but they still differ.
And the table below shows the difference between these brands.
| Shimano HG | SRAM XD |
| --- | --- |
| Shimano HG freehubs come in the M & G series line and SES Road line of wheels. | SRAM XD only comes in the M series line. |
| Shimano HG released a proprietary freehub 12-speed alternative Micro Spline for MTB groups. | SRAM releases its proprietary freehub 12-speed freehub, XD driver for MTBs. |
| Shimano's 12-speed freehub has a different shape from that of SRAM's. | SRAM XD differs in shape from Shimano's; hence isn't compatible. It requires a specific hub. |
| Shimano HG cassettes use traditional designs with separate cogs stocked & separated by spaces. | SRAM XD uses new high-end cassettes known as PowerdomeXwhich links cog domes machined from the same steel block to reduce weight. |
| Shimano HG cassettes cost less and are heavier. | SRAM XD cassettes are costly and weigh less. |
Is Shimano HG Compatible with SRAM XD?
Previously an exception to freehubs compatible with SRAM XD is Shimano HG.
But recently, there has been a compatibility modification so you can interchange both brands' cassettes depending on their speed options.
However, you must consider your drivetrain first. If you use a Shimano drivetrain, only a similar brand cassette is suitable, likewise the SRAM XD.
The most popularly used freehub was the Shimano 11-speed. If your bike's cassette came in 7 to 11-speed, a Shimano HG is acceptable.
But a 7-speed cog demands a spacer (4.5 mm) for proper installation. However, the SRAM XD freehub is the best choice if you're employing the SRAM groupset of the 11 or 12-speed.
Further, a 7 to 10-speed XD cassette requires a Shimano HG.
Shimano HG to Sram XD
Converting your Shimano freehub to SRAM XD isn't challenging. The following steps will guide you to do this with ease.
Slacken the lockring with a cassette tool to remove the cassette, and use your hand to push off the Shimano HG.
Clean the shaft and grease the freehub body area and the axle to avoid getting stuck.
Use the appropriate endcap. Apply grease on the endcap and rotate it anti-clockwise after pushing it on.
Grease the securing thread and its cassette's axle before putting the XD on. Use a lockring tool and push it on; turn it tightly till it stops moving using a torque wrench.
Shimano and SRAM have been in the cycling industry, with Shimano the longest and covering broader ranges in this field.
SRAM focuses on MTBs and Shimano on road bikes. Shimano Hyperglide freehub is more popular, and many manufacturers, including SRAM, use its design in their products hence the compatibility in both brands. 
It allows customers to interchange both brands' bike parts without replacing freehubs.
These brands have efficient areas, especially their quality products and fresh, innovative designs.
But there are areas they can do better. For example, while Shimano has never lost its touch in the cycling market, they're traditional in their inventions. 
They need to do something different for a change, and maybe we'll see that in their 12-speed road bike invention.
On the other hand, SRAM's XD driver does a great job with this freehub in their improved cassettes & bearing durability, and we know they still have a lot more up their sleeves.
Summary
Shimano HG and SRAM XD are exceptional freehub designs & both brands are dominant forces in the cycling market.
They use different techniques in their productions, but it's undebatable that they've done excellent jobs.
While both have pros and cons, their pros outweigh the cons, and regardless of arguments that Shimano's better than SRAM & vice versa, you have the final say.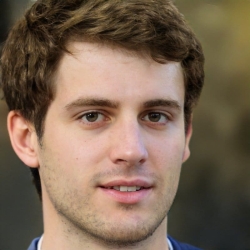 Latest posts by Josh Matthews
(see all)