Single-Sided Bike Fork! (Everything You Must Know)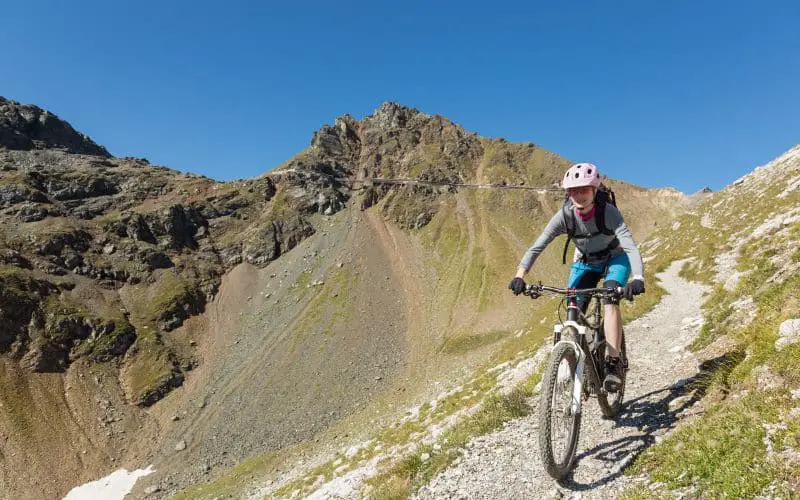 When it comes to single-sided bike forks, there is one name that jumps to the mind of a true biker. The name is the Cannondale single-sided fork, also known as the Cannondale lefty fork.
Cannondale, one of the most innovative companies in the cycling world, introduced lefty forks over twenty years ago. 
Even after all this time, the appearance of these forks still causes some stir among bikers today.
The single-sided fork is quite a fascinating creation. The idea is to put the components of a regular fork into one that is half the standard size. This feature brings about other unique qualities of this fork. One of such peculiar qualities is the presence of a square-in square stanchion which helps with desired rigidity and control.
Is Single Fork Suspension Good?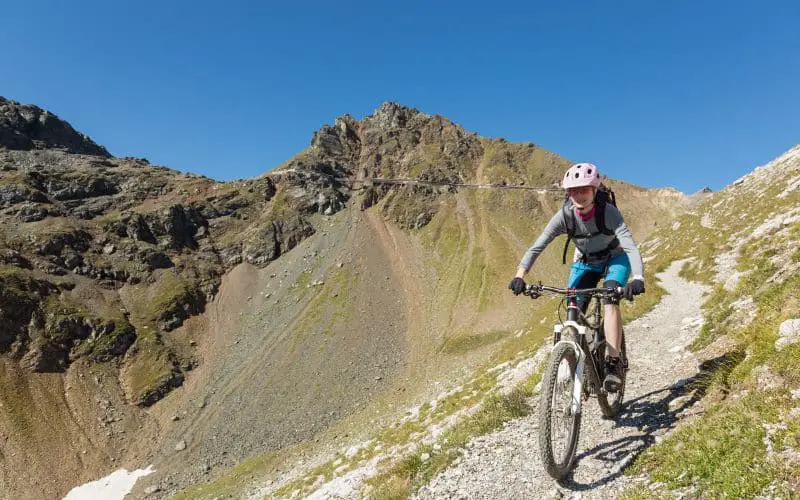 The single-side fork does not disappoint when it comes to suspension. The suspension is a mechanism that acts as a shock absorber. Read more to know the comparison of MTB Fork Cheap Vs Expensive.
It reduces the impact of the bumps, especially when you ride your bike across rough terrain. Suspension helps to ensure fewer vibrations, thereby guaranteeing a smooth ride.
Let us consider the Cannondale Lefty Oliver as an example. This bike is revolutionary for gravel cycling.
In addition, with a hydraulic dumper which helps exercise more control, the bike uses a positive spring. 
Finally, the needle roller bearings are in neat rows on at least three sides. These bearings separate the outer legs from the inner leg of the fork and contribute to the suspension benefits.
With all of this, the bike can retain the required sensitivity even on small bumps. 
Are Single-Sided Forks a Gimmick?
Most people say that single-sided forks are a form of marketing strategy. This notion remains a point for argument.
There is no doubt that this innovative step has made the Cannondale brand even more popular.
If you are an amateur in the cycling universe, a lefty is bound to have your attention in a bike store.
Even professionals who have not ridden a lefty before will have reservations about cycling with one. However, it is safe to say that lefty forks can be of more merits than demerits. 
Most people base their gimmick argument on the fact that other companies have not gone on to follow in Cannondale's footsteps.
Also, arguments capitalize on some of the downsides of the innovation, deeming it not worth the drastic change.
The issue of strength is another point of disagreement. It is said that it does not measure up in strength compared to some of its counterparts. 
Pros of Single-Sided Forks
Single-sided forks came in with many advantages. Some of these advantages are:
#1. Increased Rigidity
Cannondale lefty fork has square tubes compared to regular forks with cylindrical tubes. In between these tubes are needle bearings which help control stiction and torque.
Also, these forks have a dual crown model instead of a single crown fork. These features give the lefty better steering precision and control, especially in rough terrains and tricky maneuvers.  
#2. Light Weight
One would think that all the processes put in place for stiffness and balance would make the fork heavier than the regular forks.
But this is not the case. Instead, lefties have a reputation of being one of the lightest forks in history when compared to two-sided forks.
#3. Easy to remove or replace tire/tube
Because nothing obstructs the right-hand side of the tire, it is easy to change a flat tire. You do not need to remove the front wheel as you would do with regular bikes.
#4. Increased Maneuverability
As a single-sided fork with its characteristic stiffness, reviews have shown that it is easier to manipulate these bikes through tight spaces and corners.
Cons of Single-Sided Forks
Despite these pros, these forks come with their share of disadvantages. Some of these disadvantages are listed below. 
#1. Parts Require Proprietary
Since the fork is unconventional, the parts are not easy to access. The axle needs a unique hub that is not always in all biker shops.
Cannondale has tried very hard to remedy this situation. So, it is only a common problem with older lefty models.
#2. Wheel Removal
While it is easy to remove the tire, it is not so easy to remove the wheel. The wheel has to be taken down vertically and not horizontally due to the engineering of the fork.
You will have to unbolt the wheel and the brake caliper to gain access to the wheel. This process is an annoying inconvenience to most cyclists.
#3. Servicing Can Be Hard
Most bike shops know how to service a conventional fork. But Cannondale single-sided forks are serviced by their dealers or authorized centers due to certain technicalities.
And you must carefully do servicing as they require specific tools different from those used in regular forks.
What Are the Different Types of Bike Forks?
Aside from the fact that bike forks can either be single-sided or two-sided, forks are differentiated based on several factors. Below are three such factors.
#1. How The Fork Is Attached
Under this factor, forks are split into threaded or threadless. As the name suggests, the threaded fork has threads running into the steering tube that is held fast with a screw.
One notable thing about this fork is that the height of the handlebar is easily adjustable. The threadless fork has a preloaded set fastened with two stem bolts.
#2. How The Brake Is Attached
There are three standards for this factor. The first standard is that the brake is in the center of the fork. In the second standard, the brake is fixed on the mount of the fork legs.
Finally, the third standard employs disc brakes.
#3. Suspension And Rigid Forks
The difference between these forks is their length which depends on the travel distance. Finally, there is a less common type that combines suspension and rigidity.
It is called a suspension-corrected rigid fork. This one is more expensive.
Conclusion
The single-sided fork is no doubt an incredible innovation in the cycling world. So far, it is classified as an exciting experience.
Of course, the first huddle to get over is the idea that your fork is missing a side.
But, considering the innovation and creativity Cannondale puts into new models, one can say that lefty forks will keep improving.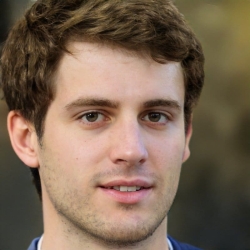 Latest posts by Josh Matthews
(see all)