Trek 2300 Composite (Things You Must Know)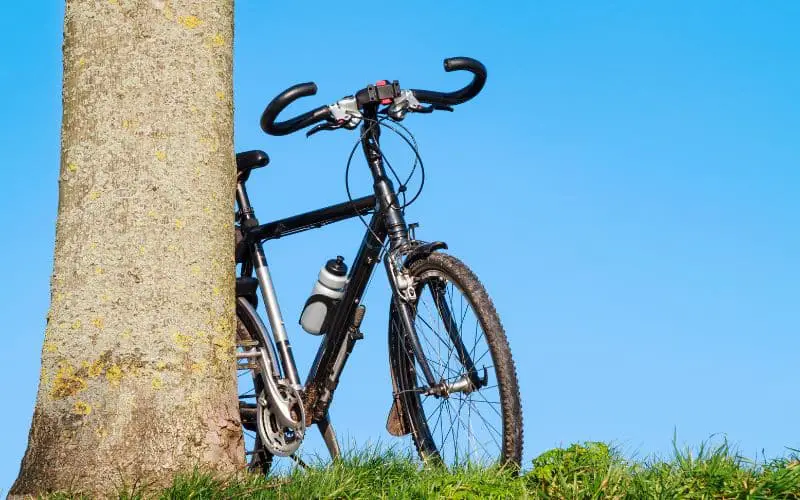 Bicycles are a great way of getting around; not only are they eco-friendly, but they are also easy to maintain, less expensive, and an amazing way to exercise.
Suppose you're looking into buying one. Though an old bike design, the Trek 2300 is a great choice due to its great specs. Be it for fun, exercise, sports, or as a backup for when your car misbehaves. 
The Trek 2300 is a bike made in 1987 with its frame made of a revolutionary material from the aerospace industry called carbon fiber.
The carbon fiber is fused with aluminum lugs, rear triangle, rim brakes, and high-end features, making it a valuable vintage bike today. 
Trek 2300 Composite Value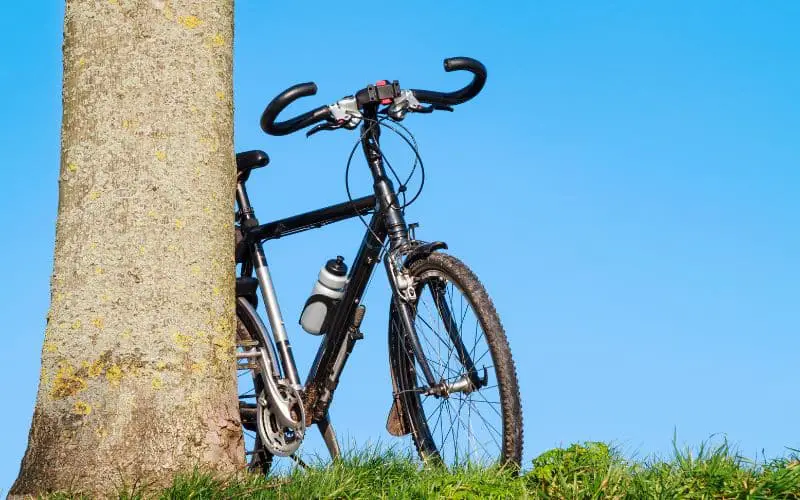 The Trek 2300 was a mid-range bike that sold at $1,200. Due to their age of production, they're now considered vintage bikes.
You would get a good deal on eBay or other listing sites for around $200-$600.
Compared to bike frames made of aluminum, frames made of carbon fiber are becoming more expensive.
That is because of the intensity of labor and engineering expertise required to produce carbon fiber. 
A bicycle's value comes from its material's worth and how much work went into its production.
Expensive materials and intensive labor would equal more value as workers are paid more. 
Carbon fiber frames are more expensive because, unlike aluminum, they can be mass produced with little or no human interference.
The carbon fiber frame-making process requires more human resources.
Trek 2300 Composite Specs 
Anyone who wants a vehicle would want to know what they're buying. The Trek 2300 composite comes with some cool specs; check them out below. 
 Frame: made of a composite of carbon fiber and aluminum. 
The forks: made of Bontrager race lite carbon
Rear shock: not applicable 
Color: comes in a custom black/red color. You can customize it to your taste. 
Sizes: 52 cm, 54 cm, 56 cm, 60 cm, and 63cm
Brake levers: Shimano Ultegra STI dual control 
The stem and handlebar made: Bontrager Race Lite Carbon 
Headset: integrated 1 1/8″ Cane Creek IS-2
Front Der: Shimano Ultegra
Crankset: composed of Shimano Ultegra, 39/53 teeth. 
Tires: 700 x 23c Bontrager Race X-Lite
Trek 2300 Composite Price 
The price of a new Trek 2300 Composite bike ranges from $1200-$2000. But, of course, you will not find a new one now because they've been out of production for years. 
You can find fairly used or second-hand Trek 2300 composite on eBay and other sites for as low as $300.
Even though they may come with a few defects, you can easily fix them and begin your dream adventure on mountain terrain. 
Being the number one mountain bike manufacturer, Trek® has made a name for itself in the world of bikes due to its quality and constant innovation. 
Below is a list of similar bicycles and their prices from other brands that offer a similar experience and even more than The Trek 2300 composite.
#1. Boardman SLR 8.9 2021
The board man goes for slightly over a grand. Not only is it similar to the Trek, but it also has newer features and an all-carbon-fiber frame. It goes for around $1300.
#2. Ribble R872
Even though the Ribble R872 has the cheapest carbon fiber frame of the Ribble brand, designed to tame the sportive nature of the road. The price starts from around $1100.
#3. Giant TCR Advanced 3 Disc 2021
This bike made by Giant doesn't only prove its worth on a spec. It also proves it on the road. It was a little more expensive than the preceding ones. It goes for around $2,500.
#4. Canyon Ultimate CF SL 8 2021
Designed to be comfortable for long-distance riders, the ultimate canyon is a great bike for the price. The Canyon Ultimate goes for $2670.
#5. Cannondale SuperSix Evo Disc Ultegra 2021 
With a new aerodynamic, more comfortable, and stiffer frame, the SuperSix Evo has a lot for a bike at its price.
This brand comes with hydraulic brakes and carbon wheels. It goes for about $4,700.
The bikes above have great performance records and are relatively cheap. Suppose you find a Trek 2300 too old for you or hard to come by. These bikes are excellent replacements for it. 
Trek 2300 Composite Review
Reviews are a great way to get insight into what you're buying. Not only do you know it'll meet your demands, but you'll also get first-hand info on performance, looks, and weaknesses. 
The Trek 2300 Composite bike reviews are much. But I'd try to get all the opinions of the people under subheadings on performance, weaknesses, strength, and value rating. 
#1. Overall Rating
The overall rating of the Trek 2300 is amazing. The lowest is four stars. This rating shows how much people enjoyed and loved what they bought. 
#2. Value Rating 
Value ratings tell you if the people who bought it think it was worth the price. The lowest value rating is also four stars, which means people think it's worth the price it goes for. 
#3. Strength
All reviews pointed to the Trek 2300 composite bike's strength as fast and quick acceleration; this would excite you if you get that adrenaline rush when riding fast.
They also pointed to it being light; of course, carbon fiber is to reduce weight. They also mentioned it being stiff and comfortable and having super responsive components.
It climbs well and descends stable at high speeds. The brakes and the handlebars are very responsive. 
#4. Weakness
The main complaints were about the frame. Some found it long, others short. However, this depends on how tall you're. So, ensure to pick a frame that suits your height. 
Another weakness noticed was the paint. Not only was it not attractive enough to some users, but they also complained of it fading away quickly.
You could always go for a paint job if the custom paint doesn't suit you. If you're serious about getting faster, you should consider changing some parts.
A customer pointed out that Trek used many Bontrager parts, which he thinks would reduce the vehicle's speed.
Asides from these complaints, most people found nothing wrong with the Trek 2300.
How Much Does A Trek 2300 Weigh? 
The Trek 2300 weighs 12.57 kg/27.72 lbs. The weight may be slightly more or less depending on the size of the frame you chose. 
Every rider wants to go faster, and weight makes a huge difference in speed. Most bike riders believe lighter equals faster. 
Carbon fiber is stronger and lighter than aluminum. The Trek combines the industry's most used materials, making it a great pick. 
Conclusion 
Though an old bike, the Trek 2300 composite was revolutionary in its time, and even today, it's a great choice for riders.
They might be hard to get since Trek stopped producing for quite some time now.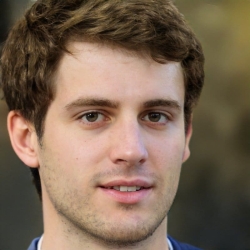 Latest posts by Josh Matthews
(see all)