What BMX Bikes Do Pros Ride? (Must Know This)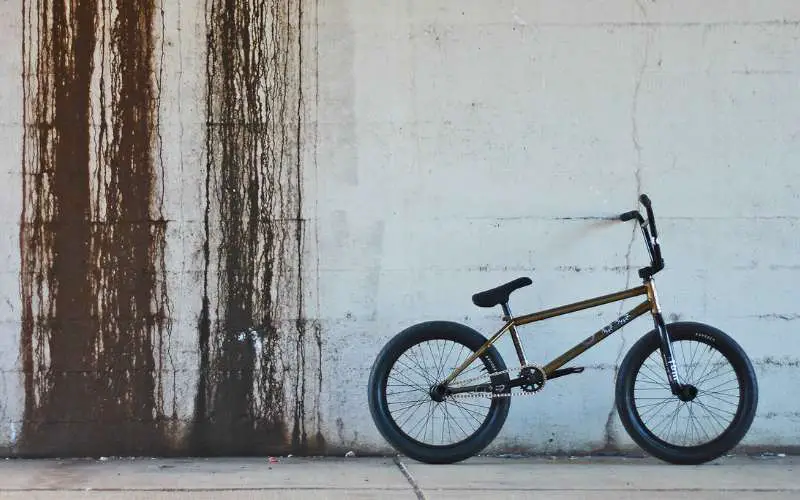 BMX, an abbreviation for bicycle motocross, is a cycling activity or sport that has existed for decades. It involves freestyle riding with stunts or racing bikes.
BMX bikes have been used to describe a variety of bikes that can be used for cycling, racing, or even freestyling.
However, these bikes have specifications and quality that suit individuals depending on how long they cycle.
Pros or experts in cycling use BMX bikes with a 20″ wheel size. Although the BMX bike manufacturers have a very competitive market, we can say the Haro bikes are good for riding/cycling; however, We The People bikes are also good for freestyling. These brands come with several specifications for children, intermediate, and adults.
Other brands of BMX bikes are also good, so choosing the best for you may be tough. Nevertheless, this article gives insight into the type of BMX bike pros use to help inform your choice.
What BMX Brand Do Pros Use?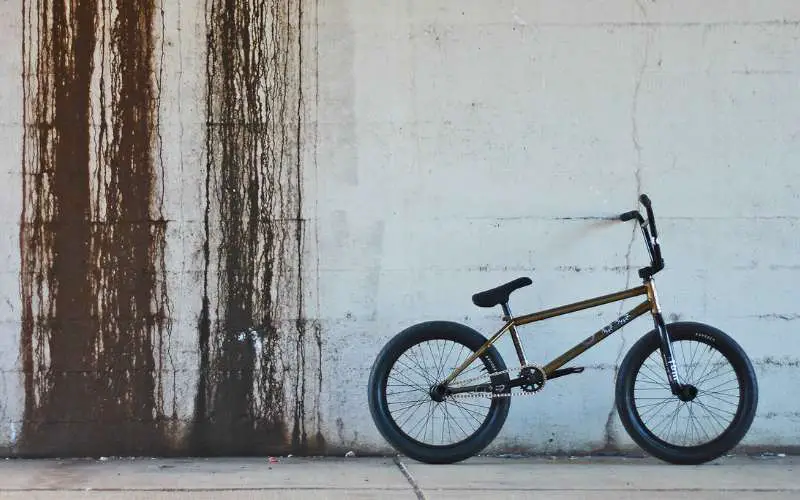 Before discussing the brands BMX bike pros use, here's a list of some of the most recognized BMX manufacturers.
Haro bikes
Schwinn
Mongoose
Redline
Huffy
Fuji
Nishiki
JMC
Pacific
Kink
Mafiabikes
We The People
Drawing from recent statistics, Haro bikes have been confirmed as the best for racing (Haro bikes race light), while 'We The People' bikes are rated higher for freestyling.
Even if they are all called BMX bikes, it has various types depending on what and where you intend to use them.
#1. Dirt
It is the most common type of BMX bike. They can be used for jumps, stunts, or riding on man-made dirt on the track. 
These bikes have wider and thicker tires tread, which helps them have a grip or balance on the loose surface of the ground. 
#2. Race
These bikes are typically for racing. However, you can perform moderate jumps and use them on tracks. 
They are made with lighter materials and have smaller tires than other bikes. 
The purpose of the lightweight is to enable the bike to move fast during races and to prevent too much weight when cycling. 
Race bikes have breaks, and because of their lightweight and slim tires, you cannot use them for tricks or freestyle because of the risk of having an accident.
#3. Flatland
These bikes are used for tricks and stunts on a flat surface. The bike is made to ensure balance on every side since it is used on flat ground.
#4. Vert
These bikes are used to perform severe stunts and tricks like jumping up to 20 ft in the air. It is only used by serious individuals and professionals.
It has a high risk and requires caution when in use.
#5. Street
These bikes are used on the street or designated tracks. They are made without breaks since riding is done on the street.
Before choosing a BMX bike, there are a few things you should put into consideration. These are
#6. Use
Since the bikes are made for several purposes, like race bikes for mainly racing, choosing a bike will depend on what you want to do.
Choosing the wrong bike for an activity might be risky since they're made with different specifications to suit their use.
Also, do not try using the vert bikes without professional knowledge of how to use them to avoid accidents or risks.
#7. Ride Feel
When buying a bike, you must consider how comfortable it is and how well you can successfully ride on it.
In this case, you have to buy bikes specified for your age group. For example, if you're 20+ and you get a bike meant for children, it might end up broken.
And if a kid gets a bike meant for adults, riding will be difficult due to the height difference.
#8. Durability
A DMX bike must be durable; however, some are more durable than others due to the place they're used and how they're used.
When riding, the bike is subject to falling and scratching, so the frame must be strong enough to withstand falls.
The build-up of the bike should be strong and not heavy. Like the racing and every bike must not be heavy no matter how the build-up is.
It is built lightweight to avoid extra weight on the rider, which might make cycling a little bit uncomfortable.
When buying bikes for kids, we need to get bikes with strong frames since kids' bikes are prone to constant falls and scratches.
#9. Price
Before going for any product in the market, you'll have to consider the quality and price. Again, this is to avoid spending outside your budget.
Before buying the bike, you must've budgeted a particular amount you want to spend, so you'll tend to look for bikes within that price range.
Depending on what they are used for, BMX bikes vary in price. Some brands also have higher prices than other brands.
After you've looked at the factors before, coupled with the price, you can now choose your BMX bike successfully.
Although bikes of lesser quality are sold at lesser prices and vice versa.
Sometimes due to quality and a perfect choice, some people might go outside their budget to get a better bike.
#10. Frame Size
Before choosing a bike, you must find the perfect frame size that suits you and your personality. 
This is because some riders prefer smaller bike frames, while others prefer larger ones when cycling.
#11. Features
Some bikes have unique features that make them stand out from others in the market.
When getting a bike, you must choose bikes with features that suites you best. Or bikes that gave advanced and updated features.
#12. Color
Although some bikes don't come in too many colors, some come in just one color. Therefore, choosing a bike color is important for others.
Colors speak a lot about personalities, so choosing a color that suits your personality and preference is not bad.
What Size BMX Bikes Do Pros Ride?
Pros of bikes tend to use BMX bikes with a wheel size of 20″. However, this wheel size is unsuitable for beginners or children to avoid accidents.
When choosing a BMX bike as a pro, you go for quality and size for a comfortable ride.
As said earlier, pros love to use the Haro bikes for racing and the We The People bikes for freestyle.
But this does not change the fact that there are other good bikes from other brands that pros also love using.
You can check out various bike specifications whenever you visit the bike store to find the best BMX bike for yourself.
Choosing a bike, except during some special cases like competitions, should be a choice that is comfortable and perfect for a smooth ride.
For racers, they have to choose bikes with;
Lightweight
Small frames
Small wheel size (small tires)
Meanwhile, those doing freestyles consider the following;
Wider and thicker tires
Lightweight
Durable
Pros find it easy to navigate around with their bikes, unlike beginners, so they are some bikes you must use with a professional coach.
These coaches who are pros in biking and know how to use these bikes will play a vital role in preventing injuries.
5 Best BMX Bikes for Stunts
| Bike | Brand | Wheel size | Suspension | Frame |
| --- | --- | --- | --- | --- |
| Mongoose Legion L100 | Mongoose | 20″ | Rigid | Chromoly |
| Elite Shealth BMX | Elite bicycles | 20″ | Not specified | Steel |
| Micargi Cape BMX | Micargi | 20″ | Not specified | Not specified |
| Venom 2021 | Venom | 20″ | Rigid | Steel |
| Flybikes Omega | Flybikes | 20″ | Not specified | Chromoly |
Best BMX bikes available in the market according to survey
#1. Mafiabikes Kush 2+
Double wall rim
Durable frames
Available in many colors
A little bit heavy
Can handle heavy use
20.4″ wheel top tubes
#2. GT Pro Series 29
29″ wheel
For tall riders and adults
Frames have good construction
Not good for freestyle riders
Not good for young riders
Only available in green
#3. Haro Bikes Racelight
The perfect bike for racing
Very lightweight
Rigid or stiff frame
Available in various sizes (micro-mini to pro-XL)
One of the best BMX bike brands
20″ wheel
It cannot be used for freestyle
There's also a 24″ model
#4. Kink Curb BMX Bike
Frame is durable
One of the high-quality BMX bikes
The tire width is 2.4."
For freestyle
Standard build-up
Comfortable to ride on
#5. Clearly Owl 20
Made for kids
Weight is light
Expensive for a kid's bike
20″ wheel
Safe and comfortable for kids
Below are the different freestyle and race bike sizes to be used by riders of various age
| Rider | Freestyle Bike Size | Race Bike Size |
| --- | --- | --- |
| 4'4″ and below | 12″ wheels | Micro mini |
| 4'2″ – 4'6″ | 12″ | Mini  |
| 4'6″ – 5'1″ | 16″ – 18″ | Junior |
| 5'0″ – 5'4″ | 18″ – 20″ | Expert |
| 5'2″ – 5'6″ | 20″ – 20.5″ | Expert XL |
| 5'3″ – 5'8″ | 20.5″ – 21″ | Pro |
| 5'7″ – 6'1″ | 20.5″ – 21.25″ | XL |
| 5'11" and above | 20.75″ and above | XL, XXL |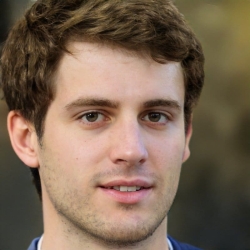 Latest posts by Josh Matthews
(see all)