Does Bike Riding Count As Steps On The Apple Watch?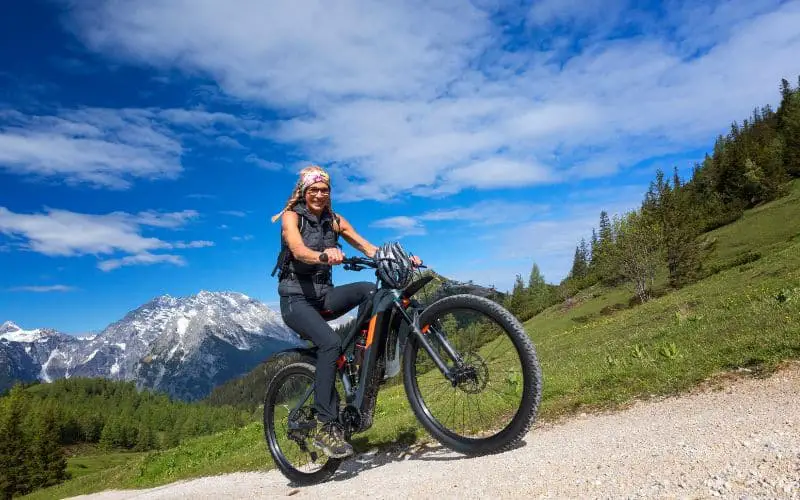 While many use bikes as transportation, we also see many who ride bicycles to burn calories, lose weight, or get fit. Riding a bike is fun as you see different views of nature.
Most fitness people who don't visit the gym often look for ways to get details on their workout progress.
A sought topic is the steps taken when riding a bike, and this article offers that which you seek.
The Apple watch helps count steps when riding a bicycle. The new modification comes with the Watch OS 8 Upgrades, which assist cyclists in tracking their riding experience. It provides information on the level of fat burn, the speed, the time range it takes to complete a lap, and the direction a cyclist is heading.
Does Cycling Count as Steps on the Apple Watch?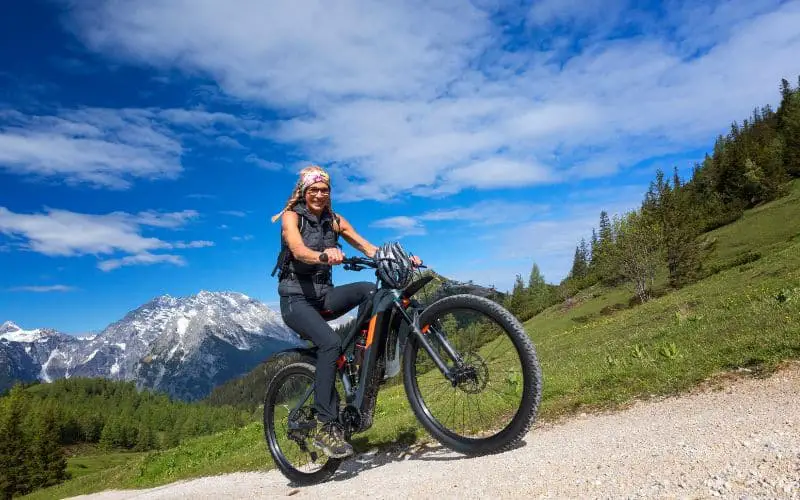 Steps counting on the Apple Watch app is not as big a task as many would think; the apple watch easily converts cycling to steps.
However, because many cyclists compete for in-step challenges, they would love to know the number of steps they've taken since they started riding. 
On the Apple Watch app, it's easy to get your steps while cycling, but you must ensure that you have a fitness app installed on your Apple watch to help keep records of not just steps but other needed information about your fitness.
If you want to know the number of steps you've taken while cycling without taping the app, you need to add a pedometer complication on your watch interface.
Is Riding a Bike Considered Steps?
Your riding experience normally dictates steps. With your Apple watch worn around your wrist, your steps are recorded according to your heart rate and the pace at which you race.
But without a fitness app, you can't know the number of steps you have taken. So you must install an Apple workout app on your Apple Watch or iPhone.
The major aim of the Apple workout app is to see that users are hale and hearty without a gym or coach.
By cycling, one can get motivated to do more with just their Apple watch series. All you need is a good bicycle with all features working perfectly to keep you getting along with the task.
Taking steps help keep your body fit and motivated. What matters is the time and consistency you put cycling.
The Apple Watch app helps users get their metrics right.
Generally, there's a sensor in your Apple watch series that calculates the pace you are riding at and what time you made a halt or continue fitness with the aid of your heart rate.
While some use the iPhone to calculate their steps, it's highly recommended that you do that on your Apple watch app because of its simplicity.
With the pedometer on your watch, you don't need to open your phone and scroll to the health app before seeing your metrics.
The work of the pedometer is to keep your details intact, ranging from steps, time, weight, and heart rate, with the help of your Health app on your Apple Watch or iPhone.
Why Did My Apple Watch Not Count My Bike as Exercise?
It could be a result of some issues with your settings.
For example, if your Apple Watch app is not counting your bicycle, you may need to adjust some of your data and set it to a more comfortable way that your wrist could have friction with the watch.
However, it's important to know that some users have had the same issue. Luckily, I have a simple step to put you through.
It's annoying to ride for a long time only to notice no recording on your Apple watch series in your fitness app.
Its a trending issue but quite a small task to handle—below are a few things that could have contributed to your Apple watch app not counting your bike as exercise:
#1. Apple Watch Not Properly Worn
This factor can be one of the problems leading to such setbacks.
Most users wear their Apple watch series so that it's too tight or too loose—to get your watch to read your bicycle while cycling, you need to set your watch on your wrist properly.
#2. Apple Watch Might Need Adjustment in Some Data
You need to update your data to ensure your Apple watch series counts all your movements. It would help your watch track the necessary things needed during fitness.
#3. Make Sure Your Exercise Speed Goes Along With the Workout Type
The pace you move must go along with the workout type and setting.
Lest you forget, remember that the Apple Watch app reads your heart rate, thereby permitting the standard functionality of your watch.
Once a user exceeds a speed limit, the watch does not count because it wasn't set to read that. If you notice that you usually go above your pace settings, I suggest you adjust your settings.
#4. Need for a Change in Apple Tracking Service
If all settings are tuned, and location tracking is enabled, your Apple watch app will perform optimally.
It allows your watch to get all the information required to track your Apple workout app.
How Do I Convert My Bike to Steps?
Place your feet hip-width apart and in a square stance around 12 inches right in front of your toes. Next, place a chunk of tape at the beginning of your toes and move another ten normal steps forward.
You can get your average stride length by calculating the distance between the two pieces of tape and dividing it by 10. In this case, your average stride length is 2.5 feet if you walk 25 feet between the tape sections.
Track your cycling distances. If you want to know how many feet you've cycled, multiply this by 5,280. So, for example, a four-mile ride today would be 4 * 5,280 feet of cycling.
Calculate your average stride length or the number of feet you normally walk in one stride by how many feet you cycled. A total of 8,448 steps were required to complete the same distance as the 21,120-foot cycle. This is your average stride length of 2.5 feet.
Conclusion
Apple watches offer a lot, assisting users with good entertainment, climate, and fitness features.
With the Apple Watch app, we discovered that you don't necessarily need a coach to burn calories.
However, I'm pleased to say that the Apple Watch app benefits those who love morning exercises.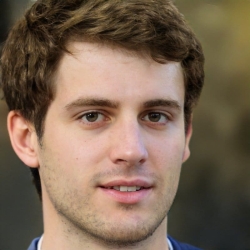 Latest posts by Josh Matthews
(see all)