Can Camping Be Romantic? (Read This First)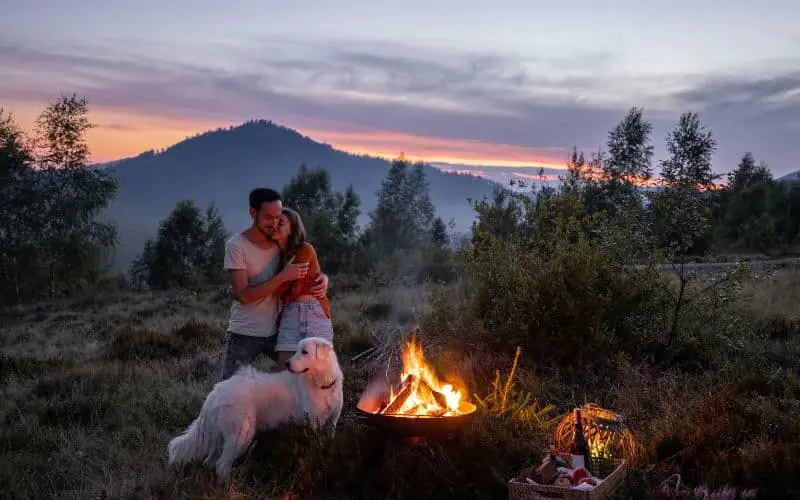 Engaging in certain outdoor activities can accentuate romance, helping with romantic relationships. However, the interest of two lovers is vital to a romantic adventure.
Camping is an excellent way to spend the holidays or weekends alone or with friends and family. But can Camping be romantic or a good idea for a date?
Camping can be romantic as it's an excellent way to relate with strangers and loved ones. Also, Camping is an opportunity to have quality time bonding with your lover through many fun activities. Lastly, Camping is a great way to improve romantic relationships as you learn more about your partner.
In this article, I'll explain in depth why and how Camping can be romantic and a good date idea. Also, you'll get to know some camping ideas that will make camping more romantic.
Ultimately, you'll learn how Camping helps improve romantic relationships between couples.
Can You Camp Out on a Date?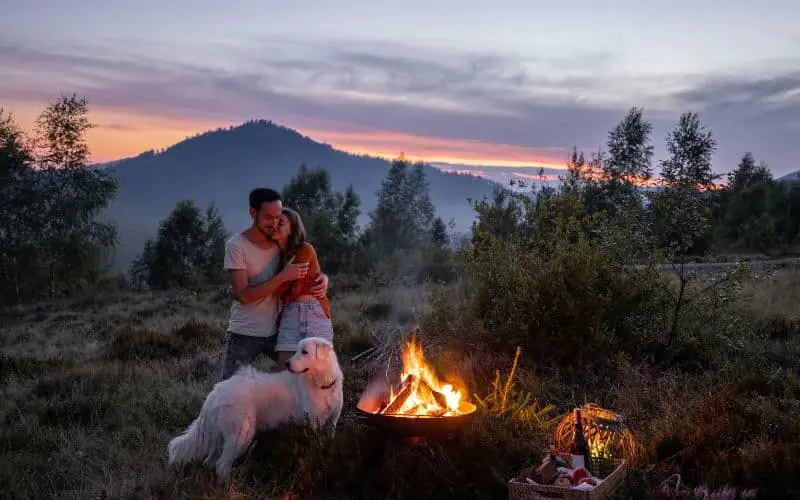 Yes, you can camp out on a date. Camping is fun to spend time with your date and create a romantic bond. 
A camp-out date with your lover creates a romantic moment to share with them. It's similar to a fancy restaurant date but in a natural environment with more serenity and privacy.
A known fact is that Camping has a spirit of bringing people together. There's something that creates a feeling of closure between people due to physical closeness.
However, Physical closeness is a vital feature of the love that exists in a family. But feeling emotional for someone strengthens that love bond from being physically close.
Aside from the period you spend Camping, the memories, stories, and experiences afterward are another way to strengthen a bond. 
Equally important, you have to know the interests of your partner. And make plans ahead of a camp trip. However, Camping includes extensive planning and considerations before booking.
Below are a few things you should consider before going out on a camp date:
Know what type of camping activities best fits the interest of both of you.
Make available basic needs like food, drinks, shelter ( tent, blankets, sleeping bags, pillow, etc.), fire materials, lamp or torch, and more.
Consider the weather and climate conditions and pack the necessary items for the trip. 
Camping out indeed has more benefits to offer, but it also has some downsides. Below is a table showing some pros and cons of camping out on a date.
| Pros  | Cons |
| --- | --- |
| It helps reduce the stress of daily life. | It's not comfortable. |
| You can experience a different lifestyle with your lover. | Using the bathroom is only sometimes convenient.  |
| It's an avenue to enjoy nature (fresh air, silence, and beautiful scenes). | Heavy rain can be a problem. |
| It's a cheap and exciting form of a romantic date. | Bugs and insects can be a nuisance. |
Six Romantic Camping Ideas for Couples
Before embarking on a romantic camping trip, it's ideal to know some tips to make the trip more romantic. Below are some romantic camping ideas for you and your partner;
#1. Choose a Camping Location
Firstly, while planning for your romantic Camping, choose the best location. 
Also, put into consideration the hygienic needs of both of you. If one of you is sensitive to primitive campsites, book a campsite with good amenities.
The camping experience should be as comfortable as possible. And find a destination that has activities that interest you both.
Your goal for a perfect campsite should be a safe and peaceful location. A secluded area with few or no persons is a perfect location, with no disturbance.
However, finding a location is easy as many popular parks have reasonable accommodations and scenes. 
We have parks like Yosemite national park, Yellowstone national park, and more with significant camping areas. However, the entrance fees to most of these famous parks range from $10-$70.
#2. Record Every Moment With a Camera
Record every moment of the romantic camp to create memories you can reflect on with your partner.
The fun part of Camping is mostly exploring the environment. Ensure that both of you explore new environments every day you wake up from your tent.
There are exotic areas with amazing views where you can chill with your partner. And you can find your Shangri-La ( refuge of relaxation and good fragrance) in one of the areas.
#3. Eliminate Distractions
Switching off your mobile phone is best for a peaceful and romantic camping experience. In other words, block all communications from home or work.
Although, having a phone with you is ideal for emergency reasons. But limit phone use for specific activities like chatting or viewing other people's pictures online.
Romantic Camping is just for you and your partner, so avoiding distractions is best. Your focus should only be on your partner.
Also, when camping with your partner, the goal is to keep the love fresh. Avoid the negativities from the love journey, and avoid interrogative questions.
#4. Cook and Have Picnics
Cooking with your partner is another way to make camping more romantic. Try out new dishes and recipes together, as it's an activity that connects people.
Also, find a nice and quiet place with good scenery to picnic. And enjoy each other's company by talking and laughing while enjoying a good dish.
#5. Hike and Explore the Environment
Hiking can be strenuous,  depending on the location and your partner's preference. 
However, hiking is an excellent way to explore beautiful surroundings and exotic views to grace your eyes.
Sometimes it's good to go on adventures with your particular person because you get to see that person in another aspect. 
Also, engaging in hiking helps eliminate boredom and strengthen a good union. 
#6. Plan Romantic Dates
Planning a romantic date is a great way to make the camping experience fun and lively. 
For example, you can set a campfire outside on a cold night and have excellent love talks. You both can cuddle under a double sleeping bag under the tent.
Another idea is a picnic date; it should be a surprise to make it more romantic. Eat marshmallows or s'mores together romantically(feed each other).
How To Make a Romantic Camping Tent?
Making a romantic camping tent should center on privacy. Make the tent more luxurious and comfortable. 
Ensure the tent space is enough for both of you. And bring extra blankets, pillows, and an excellent mattress to set the tent.
Make the tent romantic with lights. The lights should be enticing. You can set up candles and decorate the tent/ camp surroundings with beautiful lights.
Another idea to make it more lively is by playing nice tunes with a music-playing device.
Does Camping Improve Romantic Relationships?
Yes, Camping improves romantic relationships. Camping creates opportunities to strengthen and develop relationships.
Traveling with your partner brings out the best in your relationship, and you discover more exciting things about each other.
Another reason why Camping improves romantic relationships is that it reduces everyday stress. Camping is a break from the confined walls of your artificially designed house.
According to research, leaving the comfort of your house to stay outdoors for a few days is a great way to reduce stress. 
Camping helps you and your partner to pause your daily activities. And it creates more time to strengthen the relationship between two partners.
The natural scenery is a perfect situation to fall in love. True love is a natural phenomenon, so synchronization happens when you take your love to a natural environment.
Going on a camping trip with your partner creates the avenue to have lots of discussions with each other. It's a perfect time to pay attention to one topic: your lover.
These discussions will no longer be about scheduled meetings, who pays the bills, duties, obligations, etc. You'll both have enough time to focus on each other.
Also, you can freely talk about good and bad memories and share secrets with your partner. 
In addition, one ultimate way to build a strong relationship is through deep conversation to know more and understand each other. 
There are fun Camping activities, such as making campfires, tent pitching, storytelling, picnics, etc. And such activities create good lasting memories.
Every moment together with them is unique and hard to forget. It's an event you both can look back on with smiles. However, records like pictures are a fantastic way to keep memories.
Also, romantic Camping brings out or creates a teamwork spirit between you both through the numerous camping activities. 
Camping helps you know how much that person loves you and is willing to help you. In other words, teamwork is a good test of compatibility. 
In every relationship, sex is also vital to improve a romantic relationship. According to research, couples who camp tend to have more sex than anyone else.
Being free from the distraction of daily worries while Camping reduces anxiety and stress to a minimum. And the absence of stress and anxiety gives rise to active sex hormones.
Camping eliminates all the negativities you have, which then uplifts your mood. And in turn, it boosts your sex appeal better than ever. 
Lastly, the fundamental importance of going camping with your partner is that each journey rekindles the love that exists. Camping allows you to experience the feeling of first love.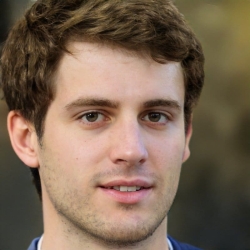 Latest posts by Josh Matthews
(see all)