Are Happy Nappers Good For Camping? (Must Know This)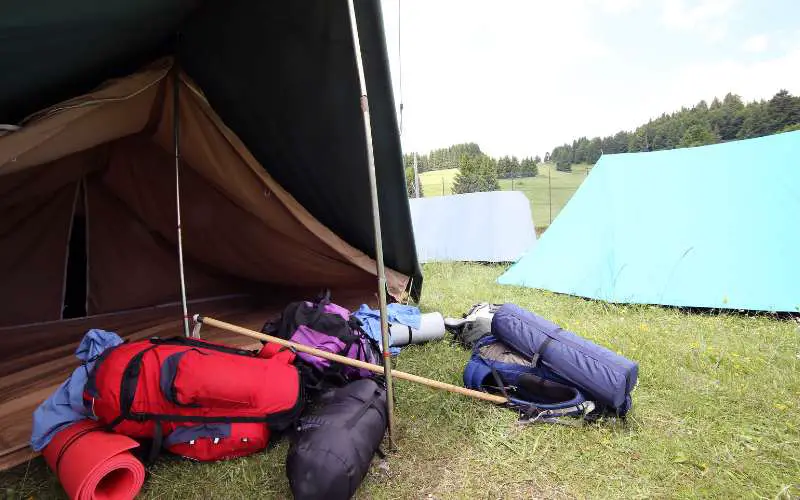 The right sleeping bag for a camping trip should provide your child with warmth and comfort so they can get a good night's sleep.
Before you select a sleeping bag for your kids for camping, it helps to consider where you're going and the temperatures in that area.
Your choice of camping gear should provide the utility you need outdoors. Hence, are our Happy Nappers sleeping bags suitable for camping trips?
Happy Nappers are perfect for camping trips, especially if you have children. They're fun and fuzzy and turn into comfortable sleeping bags. Furthermore, they're fun plush toys ideal for playtime for you and your kids. It is also easy to clean, and your child will love to cuddle and nap in the ultra-cozy material.
You must always make the right choices when planning camping trips, especially regarding gear. So this article will highlight the features of Happy Nappers for you.
It'll cover what you stand to gain from using this product. Ultimately, you can tell if Happy Nappers can serve your outdoor camping needs.
Are Happy Nappers Appropriate for Camping?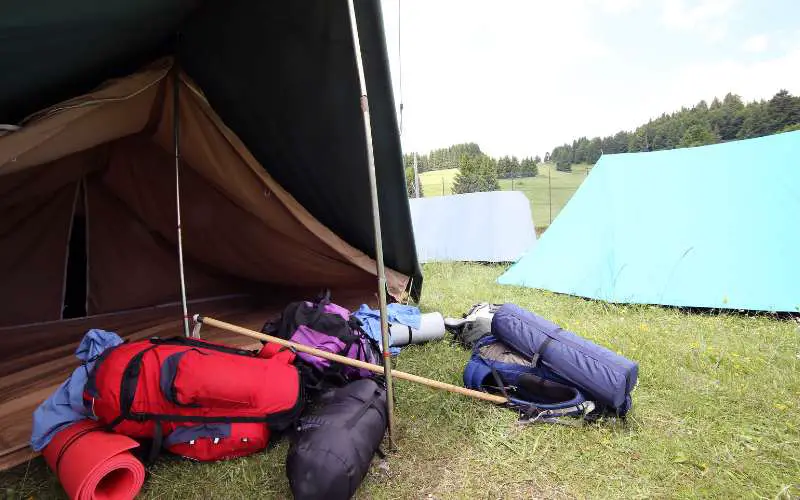 Yes, Happy Nappers can be appropriate sleeping bags for camping trips. Happy Nappers are perfect for indoor and outdoor camping use.
That's a good bargain, being able to use Happy Nappers both indoors and outdoors. You'll find that most camping gear fits only one terrain.
Yet, you can enjoy the benefits of having one product that serves indoor and outdoor purposes. Thus it's fair to regard Happy Nappers as hybrid sleeping bags.
Happy Nappers' designers ensured they were compact, warm, super soft, and sleeping bags with a pillow attached. The aim was to give the kids a feeling of sleeping at home.
With the rigors of camping, the least reprieve a person can have is when they lie to sleep. As such, sleeping experiences should be of maximum quality when camping.
Furthermore, Happy Nappers are great companions for kids while watching movies, reading books, or playing games on camping trips. The level of comfort is exceptional.
They are the perfect sleeping bags for you and your family. You can convert Happy Nappers into plush toys for your kids when they are not sleeping.
In addition, Happy Nappers keep your child warm and comfortable during nap time. The product's materials give off just the right warmth to make your kids feel cozy.
However, it would help to remember that Happy Nappers aren't designed for extreme weather conditions. They are best suited to only average weather conditions.
Thus, there are better choices than Happy Nappers if you'd like to go camping during winter. The thickness of this sleeping bag is only on a medium scale.
As such, you'll have to pair Happy Nappers with blankets to keep your kids safe and warm during winter.
Will Happy Nappers Keep You Warm in Camps?
Since Happy Nappers are soft and comfortable stuffed animal pillows, they can serve as blankets and provide warmth.
But while Happy Nappers provide some warmth, it is essential to remember that they aren't proper camping gear. That is, they can serve only limited purposes on their own.
Hence, the amount of warmth Happy Nappers can provide is limited. Furthermore, it isn't suitable for all weather conditions, with winter being the least favored season.
The camping experience when using Happy Nappers is best during summer, spring, and fall. Otherwise, these sleeping bags will give off only a slight degree of warmth.
It's helpful to remember that Happy Nappers aren't heavy-duty camping gear. The design is mainly to help kids have fun camping experiences.
Regardless, Happy Nappers will provide sufficient warmth if you don't use it in extreme weather conditions.
If you're wondering why Happy Nappers can't keep you warm in winter, here's the reason. It's down to the product's materials. Polyester is the primary material in the design.
Why polyester, one may ask? 
All the portability, easy folding, and lightweight come at a price. Polyester is the material that fits that purpose and is suitable for sleeping.
Hence, Happy Nappers have polyester material on the outer surface, lining, and filing. With that in mind, you'd know to stay away if your kid is allergic to polyester.
That said, you can count on Happy Nappers for a comfy sleep when camping outdoors or indoors anytime besides winter. Otherwise, you'll have to get an extra pair of sleeping gear.
In that case, consider sweaters and blankets for your kids to keep them warm.
Can Adults Use Happy Nappers in Camp?
Happy Nappers are only for providing sufficient warmth and comfort for kids on camping trips. Hence, it may not be suitable for adult use.
These fun sleeping bags are fun stuff and don't serve as the proper gear that adult campers need.
The first drawback will be the dimensions. 
Happy Nappers are small, so adults will surely not fit into them. Except you're cool with having only part of your body comfy.
At best, you may have only your legs fit into them with the rest of your body sticking out.
As an adult, you should use camping gear that fits the build, like proper sleeping bags, a tent, or a camping mat, to ensure you stay warm and comfortable.
It would be best to use professional camping equipment because they are better suited to withstand the elements. Furthermore, they will protect you from wind, cold, and moisture.
Thus, use appropriate camping gear if you're going on a camping trip or other outdoor activities.
Plus, manufacturers designed Happy Nappers with kids in mind. They come in medium and large sizes, with the large size measuring 66 inches in length and 30 inches wide.
The table below shows the sizes of Happy Nappers available on the market.
| Happy Nappers Size | Dimensions |
| --- | --- |
| Standard Happy Napper (20″) | 20″ wide x 54″ length (50.8 cm x 137.16 cm) |
| Large Happy Napper (30″) | 30″ wide x 66″ length (76.2 cm x 167.64 cm) |
The table shows that the design does not have adults in mind. So even if they look so much fun, resist the urge to get one.
But if you insist, you can only correctly fit in a Happy Napper sleeping bag if you have a child's height.
The table below shows some pros and cons of buying Happy Nappers.
| Pros | Cons |
| --- | --- |
| Their products are excellent toys and sleeping bags. | No details on product exchange. |
| Full refund if you return any product you purchase. | There's no provision for payment on delivery. |
Two Best Happy Nappers for Camping
Happy Nappers are some of the best toys in the US presently. They are whole stuffed animals that kids can use as toys when they aren't using them as sleeping bags.
As such, they have a variety of designs for you and your kids to pick out from. Happy Nappers come in the shape of 20+ characters.
Although the material and design are the same, each character has its unique name. You can see characters like Ditto the Hippo, Shimmer the Unicorn, and Stanley the Sloth.
So kids can choose any other fantastic characters they fancy and make their camping experiences more fun.
While all Happy Nappers come in medium and large sizes, two characters have some standout features. That is Ditto the Hippo and Shimmer the Unicorn.
As such, that makes them more fun for kids compared to other characters. But we'll remind you that all Happy Nappers have identical materials and sizes.
Now, we'll look at the two best Happy Nappers you can get for your kids.
#1. Ditto the Hippo
The standout feature of Ditto the Hippo is that the design serves as a canvas/writing sheet for kids. As such, it encourages them to get creative during their playtime.
Kids can draw on Ditto the Hippo's midsection and channel their inner Picasso. How about that for value?
Your instincts as a parent would be probing regarding how you'll clean up after creative sessions. Thankfully, the producers already had that in mind.
Ditto the Hippo comes with washable markers, so you will have the drawings come off with little effort. Also, the set of washable markers comes in eight colors.
Then you can always get more washable markers if your supply runs out.
#2. Shimmer the Unicorn
Shimmer the Unicorn is an excellent choice if your kids fancy a splash of glitter. The catch here is that this sleeping bag has some shimmering star accents.
So you'll get more aesthetic appeal when you get Shimmer the Unicorn for your kids. But in terms of the sleeping experience, it's the same as other Happy Nappers.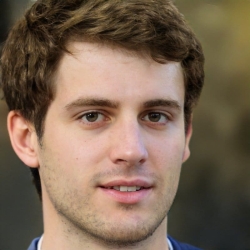 Latest posts by Josh Matthews
(see all)