Can You Go Camping Under 18? (Things You Should Know)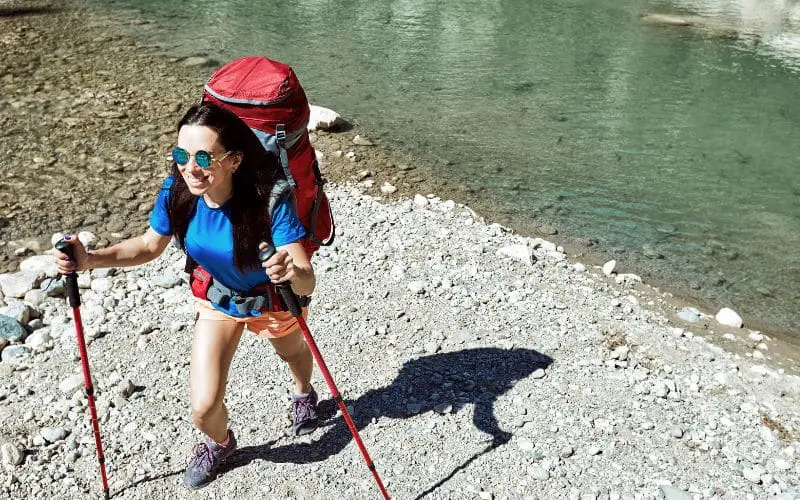 Camping is an exciting adventure that most people would love to go for, including teenagers. 
However, not all parents are comfortable with their teenagers going on a journey without adult supervision.
While some areas and states have laws that allow kids under 18 to camp, most countries don't permit teenagers below this age to camp alone.
So, if you're a teenager under 18, you must familiarize yourself with camping laws. Here's what you should know.
Yes, you can go camping under 18. There are many campsites for teenagers. However, you'd have to be in a group with adult supervision. While many countries don't permit teenagers under 18 to camp alone, there are options for those who want to camp without an adult. However, they should familiarize themselves with the camping laws in such areas.
In this article, I'll answer the question about whether you can go camping alone under 18 and if you can rent a campsite. Also, I'll explain what age your kids can go camping alone.
Ultimately, you'd know whether camping with children is a good idea.
Can You Go Camping Alone Under 18?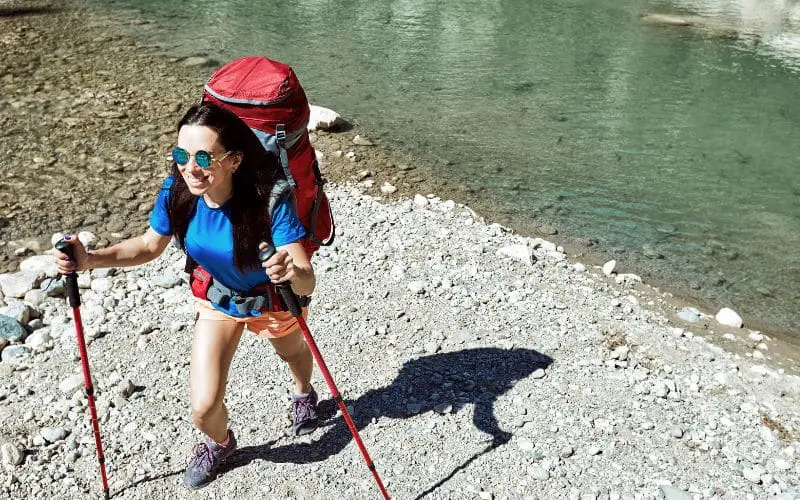 There's no definite answer to whether you can go camping alone under 18. Going camping alone under 18 will depend on your region and the laws guiding such a place.
Most countries' laws don't permit kids under 18 to camp without their parents or adult supervision.
For instance, most states in the US recognize the legal age for camping without adult supervision as 18 years. However, there are options for kids under 18 to camp alone.
For example, camping on dispersed lands in national forests, wild camping, and private lands with permission from the owner will work.
Here's what you should know if you want to camp alone as an under-18:
#1. Check the Rules and Regulations Guiding the Campsite
Before you begin your camp journey, check out places that allow under-18 campers. It would help to familiarize yourself with the rules and regulations guiding such places.
This procedure is essential to prevent disappointment or embarrassment while camping.
#2. Let Your Parents or Guardian Reserve Campground for You
If you're under 18, getting a campsite alone would be very difficult, especially on publicly owned lands.
However, if you want to go camping alone, you can get an adult to book the campground for you but not go with you.
Conversely, this tactic would depend on the camp rules. So, ensure you make inquiries and be sure it'll work before embarking on your adventure.
#3. Go on Wild Camping 
Wild camping means pitching your tents in areas that aren't specified campsites.
This area could be public or private land. Also, it could be a beach, woodlands, a farming field, or any place that catches your interest.
However, it would help if you remembered that there's an owner to any land you've decided to settle in.
Therefore, you should seek permission from the owner before pitching your tent. You should consult the local councils and adhere to their rules and regulations for public lands.
Also, be prepared to come with your camping equipment.
#4. Go on Dispersed Camping in National Forest
Dispersed camping in national forests is another option for teenagers under 18 who want to camp alone.
However, you'd have to come with your supplies and take care of your camping needs, including disposing of your waste.
This camping type doesn't require a reservation. However, you should inquire if you'd need a permit before pitching your tent anywhere.
#5. Camp on Private Lands with the Owner's Licence
Another option you've as an underage who wants to camp alone is seeking privately owned lands.
You can contact the owners of the campgrounds and speak with them about your intention. They're likely to grant you access if they see you're responsible.
#6. Check Out Camping and Caravan Youth Club
The Camping and Caravan Club offers membership to teenagers over 12. This program trains youths and tests their ability to camp efficiently alone.
Once you pass the test, the managers will allow you to camp without your parents but within their rules and regulations.
While camping alone under 18 can be fun, there are pros and cons.
Here's a table detailing the pros and cons of camping alone as an under-18.
| Pros | Cons  |
| --- | --- |
| Camping alone under 18 gives you a sense of freedom and helps you take responsibility for yourself.  | It can be dangerous without adult supervision, as many campsites are close to forests and remote areas. |
| You'll have solitude and peace of mind from your struggles as a teenager.  | You could get lost if you don't familiarize yourself with your environment well. |
| It improves survival skills  | Lack of knowledge and experience can be a limitation  |
| You could make new friends with other teenagers  | You're at risk of facing disturbances from other teenagers  |
Can Under-18 Teenagers Rent a Campsite?
Under-18 teenagers can rent a campsite only if they seek out campgrounds that permit that. First, renting a campsite as an under-18 teenager can be very tricky. 
As I've earlier established, most camping laws set the minimum age to rent a campground to 18 years. You'll also find a few that permit only 21 years and above.
In the US, Under-18 teenagers are not allowed to rent a campsite in state parks or campgrounds.
However, many campsites allow those under 18 and up to 16 to rent a campsite alone. You only need to do your research correctly.
For example, Under-18 teenagers can go wild or dispersed camping in national forests without age barriers.
They can also rent a camping site at private properties with permission from owners. Also, they may need to sign a parent's consent form.
Here's what you should know before renting a campsite as under 18
Do your research and be sure you'll be permitted to rent a campground before starting your journey
You may need to sign a parent's consent form. Signing will guarantee the owners that you've your parents' permission to camp alone
Ensure you're camping in groups and never by yourself
Choose areas that are safe and a reasonable distance from lakes and streams
At What Age Can Your Kids Go Camping Alone?
The right age for your kids to go camping alone will depend on their maturity and readiness to be far from home. 
Summer camping provides opportunities for kids and teenagers to learn, blend with their peers, and have lifelong experiences while having fun.
Also, it'll boost their confidence, improve their social and leadership skills, and improve their physical fitness. 
Moreover, it's the perfect activity for kids to keep them busy during the summer vacation.
Furthermore, you can allow your children to go on summer day camping or overnight camping.
Therefore the right age to release your children for camping will also depend on the type of camping you're sending them to.
Below are the camping age categories for your kids to guide you.
#1. 5 to 6 Years
Children within this age group are suitable for day camping. Consider sending your children in this age group on a day camp if they can attend similar programs without significant problems.
Here they can engage in activities for a set period during the day
#2. 6 to 9 Years
If your child within this age group has shown that they can handle themselves well, you could send them away for overnight camping.
However, you should also consider other factors, like if they're going with their older siblings or friends. Also, is your child excited about the idea?
#3. 10 to 13 Years 
This age group is the preteen age. And children within this category should be ready for sleepover camping.
However, you should ask your child if they're excited about the idea before sending them away.
Is Camping with Children a Good Idea?
Yes, camping with children is a good idea. 
Camping with family is exciting and a great way to go on a less expensive vacation. It's a great way to bond and have fun together as a family.
Also, taking your children camping will expose them to another side of life and teach them some valuable lessons.
While some parents may be worried about the safety of their kids, there are great family campsites where you can take your children with you.
Here are some of the reasons why camping with children is good:
It's great for family bonding 
It builds their self-esteem
It takes them away from TV, games, and the internet
It teaches survival skills
It helps them respect nature 
It's a form of exercise 
It'll teach them to appreciate the less they see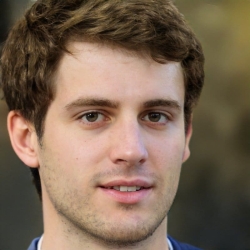 Latest posts by Josh Matthews
(see all)