Can You Wear Hiking Boots On A Motorcycle?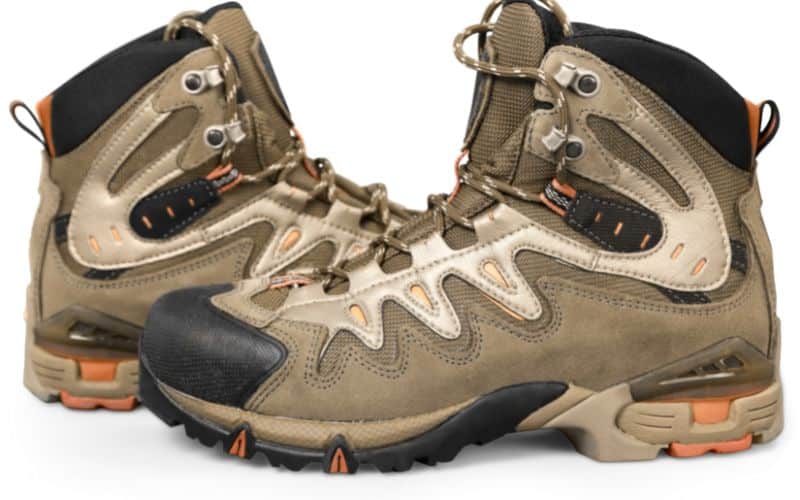 Wearing shoes goes beyond how fashionable they look. In some conditions, functionality is an important factor to consider.
Motorcycling comes with some hazards. You should be prepared for every possible outcome when you choose to go on that venture.
To be prepared, it is best to put on shoes that can have comfort and protection and still look good.
You can wear hiking boots when riding a motorcycle, but it is not the best option. Hiking boots are not protective enough for cycling. These boots do not provide adequate protection and flexibility. Protecting your feet is a significant factor when choosing accessories when riding a motorcycle.
As you read this write-up, you will find out why hiking boots are not the best-fit shoe for riding a motorcycle. That's not all. I will also highlight some shoes that are ideal for a motorcycle ride.
Can You Ride A Motorcycle with Hiking Boots?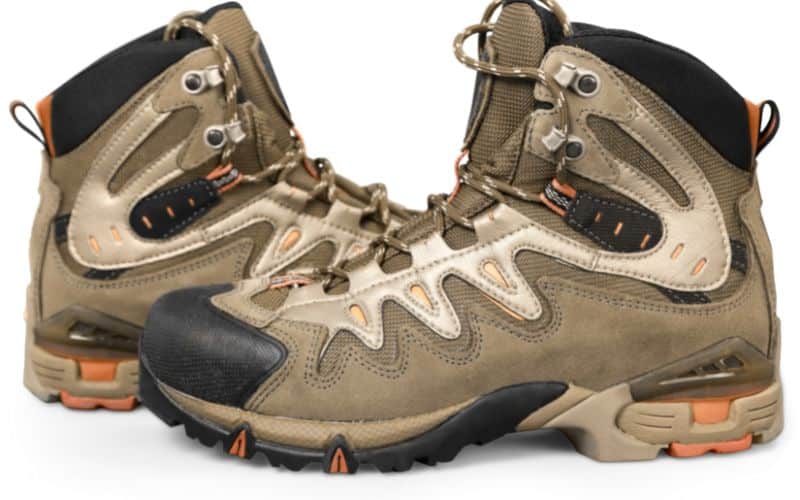 You can ride a motorcycle with hiking boots, although it is not advisable. Hiking boots are not suitable for you when you go on a cycling ride.
A hiking boot can't protect your leg and feet when riding a motorcycle. Hiking boots protect your feet for outdoor activities specifically.
These activities include walking, running, trail running, and camping. Hiking activities require a minimum level of protection. 
Hence the need for protective materials is not amplified. In the case of hiking, it's comfort over protection. The long walks and roughness of the terrain might predispose you to injury.
As a result of these considerations, Hiking boots contain materials that generally shield your foot from the exterior and minimize flexibility once your foot is in them.
Even though there are different types of hiking shoes, they still do not meet the standard for cycling shoes. 
A common type of hiking boot is the low-cut hiking boot. Low-cut hiking boots are shoes that extend from your feet up to your ankle or below.
These shoes offer a wide range of flexibility in movement. The low-cut hiking shoe also has good padding, providing a soft interior.
However, the protective ability of the low-cut hiking shoe is minimal. When you wear this shoe, the ankles are exposed.
Not just the ankle but the legs are also exposed. Another type of hiking shoe is the mid-cut hiking shoe.
The mid-cut hiking shoe extends up above the ankle. This shoe also has paddings in the interior around the feet.
The shoe part that extends above the ankle level does not have enough padding for protection.
The shoe does not afford some level of flexibility as there is a form of restriction. This restriction is due to the extension of the shoe above the ankle.
Are Hiking Boots Comfortable on A Motorcycle?
Some hiking boots are comfortable on a motorcycle. If you choose to go for comfort, you could find a couple of hiking boots you can ride with.
Having hiking boots on a motorcycle due to their comfort is not recommended. Aside from comfort, it would be best to protect your feet against impact.
Most hiking shoes are made primarily for comfort. They could be comfortable when you use hiking shoes to ride a motorcycle.
As much as hiking boots can be comfortable, biking boots are the best for your motorcycling experience.
Before you set out on your trip with your motorcycle, you have to determine if the comfort you derive from your footwear is more important.
On a road trip with a motorbike, protection for your feet is more important than only finding comfort.
Can You Use Walking Boots on A Motorcycle?
You can't wear walking boots on a motorcycle. This shoe is extremely lightweight and the least durable. 
Walking shoes are designed largely for comfort alone. They are shoes that are suitable for long and flat terrain. 
The soles of these shoes are extremely flat, and these shoes are rarely made to protect any part of the feet.
The flat soles make it difficult to grip the foot pedal that controls the rear brake.
The table below compares the properties of walking shoes, hiking shoes, and shoes worn for motorcycle riding.
| Feature | Walking Boot | Hiking Boot | Motorcycle Riding Boot |
| --- | --- | --- | --- |
| Durability | Least durable | Slightly durable | Most durable |
| Comfort | Most comfortable | comfortable | Mildly comfortable |
| Protection from injury | Least protective | Slightly protective | Most protective |
| Protection from cold and wetness | Least protective | Slightly protective | Most protective |
| flexibility | flexible | Least flexible | Most flexible |
| Sole thickness | Extremely light | sturdy | Very sturdy. |
| Fashionability | Fashionable | Moderately fashionable | Slightly fashionable |
5 Best Shoes for Motorcycle Riding
Here are five shoes I recommend as the best shoes for motorcycle riding. In case you are having a hard time making your choice.
I have categorized them into types and suggested some brands you could buy.
Military-style motorcycle combat boot
#1. Harness Boots
Harness boots are a great choice to pick as a motorcycle boot. They provide high-cut protection and cover up to the leg's upper third.
This shoe has a tough exterior made from skin and a soft padded interior for maximum comfort. 
The softness of the interior allows your leg to move with a great degree of flexibility.
It also has a strap that holds the shoe firmly in place. Harness boots are available for men and women. 
There are many good brands available. You could try out the dingo rev up the zipper. 
#2. Tall Biker Boots
Tall biker boots are another fashionable and highly protective motorcycle boot. 
They can protect you from mechanical injuries from falls, impacts, and injuries from contact with the exhaust pipe.
Furthermore, they warm your legs and feet during those long winter rides. The tall biker boot is available for males and females.
A good example of a tall biker boot is the G-adventure boot. This boot is both solid and lightweight.
#3. Sektor Boots
Sektor boots are highly protective and lightweight. The sektor boot has a speed lacing system and ankle straps.
These parts secure areas that face the highest risk during falls and impacts. The sektor shoe also has a sleek design that combines protection and fashion.
One more feature of the Sektor shoe that makes it a good biking boot is the toe reinforcements. This feature specifically protects your toes from impacts.
A good brand that you may want to purchase is the Alpinestars sektor shoes.
#4. Gore-Tex Biking Shoes
The Gore-Tex biking boot is great. Aside from the protective design, it has a waterproof leather design.
This feature makes the Gore-Tex biking shoe a go-to biking shoe for motorcycling in wet weather. The Gore-Tex Biking shoe is available for males and females.
#5. Military-Style Motorcycle Combat Boot
The military-style motorcycle combat shoe stands out for its flexibility. It is a protective biking boot and can double as a fashionable shoe for semi-formal outings.
It has a classic design and great quality. Many customers consider this biking shoe as protective and affordable. 
The Bruno Marc Military motorcycle combat boot is a good brand in this category. This shoe will give your biking experience an extra touch of class.
Final Thoughts
Shoes for motorcycling remain the superior choice to pick when making a choice. Although you can use hiking boots and walking boots to ride a motorcycle, they are not ideal choices.
There is a wide range of shoes that offer a great motorcycling experience. These shoes offer premium protection for your leg while they give you great flexibility.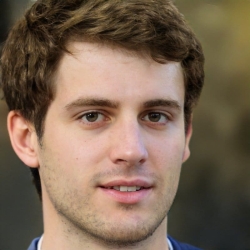 Latest posts by Josh Matthews
(see all)