TLD Stage Vs. Fox Proframe (In-Depth Comparison)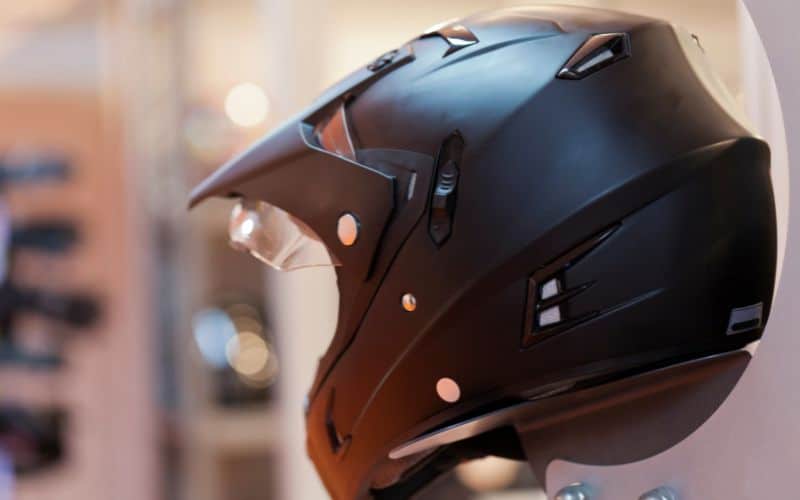 Mountain riding and racing have never been easier, safer, or more fun. That is due to the ever-increasing availability of safety and other types of gear to smoothen the ride.
Helmets are a must-have for mountain biking as they protect your brain during high and low-impact falls.
If you're in the market for a good biking helmet and you're wondering which one you should get between the TLD Stage and Fox Proframe, this article is for you.
TLD Stage and Fox Proframe helmets are among the most popular in mountain biking and racing niches. However, although they have similar features, such as safety devices, they still differ in weight, price, fit, visor, available sizes, etc.
Read on as this article espouses the specific differences between these two helmets. You'll also learn the pros and cons of each one and get an expert's opinion on which one to buy. 
TLD Stage vs. Fox Proframe: Features and Differences
In this section, you'll discover the features and differences between the TLD Stage and Fox Proframe helmets.
#1. TLD Stage Features
Troy Lee Designs (TLD) has been in the helmet-making business for more than 20 years now.
Their Stage helmet is among the most desirable available on the market currently, and it's designed for enduro racing.
The TLD Stage helmet, after its debut, has set a standard for mountain bike style, comfort, safety, and ventilation.
#1. Safety Features
Besides being super lightweight, it features a standard Multi-Directional Impact Protection System (MIPS) that provides extra user safety.
It does this by decreasing the rotational and axial forces the brain experiences during a crash.
The TLD Stage helmet is also made of multi-impact soft Expanded PolyPropylene (EPP) foam, an excellent shock absorption material.
It'll increase the time of impact from smaller hits, tune down the force on your brain, and keep your head safe, preventing concussions during slow-speed impacts.
Furthermore, the inner part of the helmet is lined with Expanded Polystyrene (EPS) foam, which will protect your head during high-speed impacts.
This great helmet also features an X-Static liner that provides odor-fighting, quick-drying, and moisture-wicking functions.
#2. Weight and Ventilation
Among the full-face mountain riding and racing bike helmets available, the TLD Stage helmet is the lightest, weighing 690 grams.
Airflow and ventilation are a top priority when it comes to the design of the TLD Stage helmet.
It's also among the best breathing helmets, with 25 air vents: 11 well-placed air intake vents and 14 exhaust ports.
There are deep channels through which fresh air can enter the helmet to cool the head. There are also clever vents around the ears and big vents in the chin bar.
These vents provide a comfy feel and coolness throughout your ride and in all conditions.
It also makes communication with fellow riders on the trail better when compared with the other available options.
Furthermore, TLD Stage provides you with air to breathe during mid-stage sprints. Regarding ventilation and lightweight during long rides, TLD Stage is the man for the job.
There is also less padding around the cheek area which helps to provide coolness and help chop off a few grams contributing to the lightweight.
#3. Size and Fit
The TLD Stage helmet, just like the Fox Proframe, has three sizes, which include XS/S, M/L, and XL/2XL, which can fit head sizes from 54 cm to 62 cm.
Each one is adjustable with different pad thicknesses to provide a good fit.
There are two neck rolls, two liners, and three sets of cheek pads. There is also plenty of room for adjustment at the peak, which sits high enough not to obscure the view when taking rides.
Additionally, you can maintain the helmet in position through the single-point chin strap.
The TLD Stage comes with a Fidlock magnetic buckle that you can close easily with one hand. The position is far from the neck, so it's easy to use and doesn't cause irritation.
#4. Colors
The TLD Stage helmet comes in two variants (the Race and Stealth variants) and various colors. They include:
Black
Race Silver/Navy
Black/Pink
Black/Red
Grey
Race
#5. Visor
The TLD Stage helmet has a flexible and adjustable visor at the top, protecting from sun rays without obstructing vision.
It has three points of contact, which provides resilience, with the center slot giving enough room for goggle storage.
#6. Price
TLD Stage helmets cost around $248.
#2. Fox Proframe Features
The Fox Proframe helmet is a full-face, ultra-lightweight helmet specially crafted for enduro and all-mountain racing. Here are some cool features the helmet possesses:
#1. Safety Features
Fox ProFrame features MIPS technology to protect the brain from the impact of rotational forces from impacts after falls during rides.
It also has a dual-density EPS liner for added head protection during falls. There is also a fully integrated chin bar with patency.
It also has a moisture-wicking, highly breathable, and antimicrobial liner that helps to keep sweat out of your visual field.
#2. Weight and Ventilation
The medium-sized helmet weighs 737 grams, which makes it feel light during rides for a full-face helmet.
The Fox Proframe helmet meets high breathability and airflow demands through 24 large bore vents.
It has 15 intake vents and nine exhaust vents, giving you breathability and airflow during descents and climbs.
That gives you a comfy, airy, and cool feeling. The helmet also has chin bars and a large mouth opening to give you a breathable, open feel.
You can also take water drinks during rides with this feature. In addition, the Fox Proframe helmet can keep your head and ears warm during cool days.
#3. Size and Fit
Four sizes are available for the Fox Proframe: S, M, L, and XL. However, Fox Proframe does not have the feature where you use a rotating dial to adjust the fit.
It, however, offers an above-average head a secure and snug fit with enough room so that your head can easily fit into the helmet.
There is also enough room around your ears. The cheek pads also help to provide a customized fit.
#4. Visor
The visor is fixed and perfectly positioned to allow for maximum airflow. In addition, the fidlock snap buckle gives you a fast entry and exit, even if your hands are gloved or cold.
However, unlike the TLD Stage helmet, the Fox Proframe lacks adjustability when storing goggles or sun protection during climbs.
#5. Colors
Fox Proframe helmets are available in several colors that match your outfits evenly. They include:
Black
RTRN Black
Stone
Tortoise
Bark
Slate Blue
Black/Yellow
Black/Red
Vintage white
#6. Price
The price for the Fox Proframe helmet is about $359.
#3. Differences Between TLD Stage and Fox Proframe
There are some notable differences between these two helmet types. 
Below is a table comparing some of the differences. 
| TLD Stage | Fox Proframe |
| --- | --- |
| It's lighter (690 grams) | It's heavier (735 grams) |
| Less expensive | More expensive |
| 25 air venting channels | 24 air venting channels |
| Three sizes  | Four sizes |
| Adjustable visor | Fixed visor |
| More protection from sun rays  | Less protection from sun rays |
| Sufficient room for goggle placement  | Less room for goggles |
Which Should I Pick Between TLD Stage and Fox Proframe?
If you want a new full-face enduro helmet, you should go for the TLD Stage helmet. 
That's because, besides being less pricey, it provides above-average ventilation and comfort, and it even has more air vents than the Fox Proframe.
It also has MIPS features with dual-density protection to protect you from high and low impacts during falls. Additionally, the presence of cheek pads gives your head a nice fit.
There's enough room for you to store your goggles with the adjustable visor, unlike the Fox Proframe. That makes it ideal for climbing on sunny days.
What Are the Benefits and Disadvantages of the TLD Stage?
The TLD Stage helmet has some merits and demerits. Let's see a few of them:
#1. Merits
Provides superb full-face coverage for enduro racers and riders in need of both comfort and protection without claustrophobia
The overall design and build quality are top-notch.
Performance is excellent
You get decent value for your money
TLD Stage helmets have stylish looks and are well made
Ventilation is superb, with an adjustable fit
TLD Stage helmets are easy to use
#2. Demerits
TLD Stage helmets are quite pricey
There's still a need for an open lid.
Cheek pads and straps can cause ear irritation
What Are the Pros and Cons of Fox Proframe?
Like the TLD Stage helmet, the Fox Proframe helmets have advantages and disadvantages. Here are some of them.
#1. Pros
The MIPS feature and dual-density layers protect riders
The helmet is stylish
Ventilation through the vents is sufficient for a comfy experience
Silent MIPS liner
#2. Cons
It may not fit you perfectly
It's very pricey
The weight is on the high-end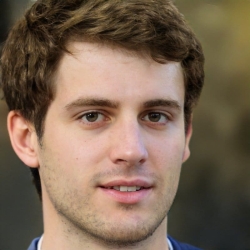 Latest posts by Josh Matthews
(see all)