Can I Go Camping in June? (Read This Before Going)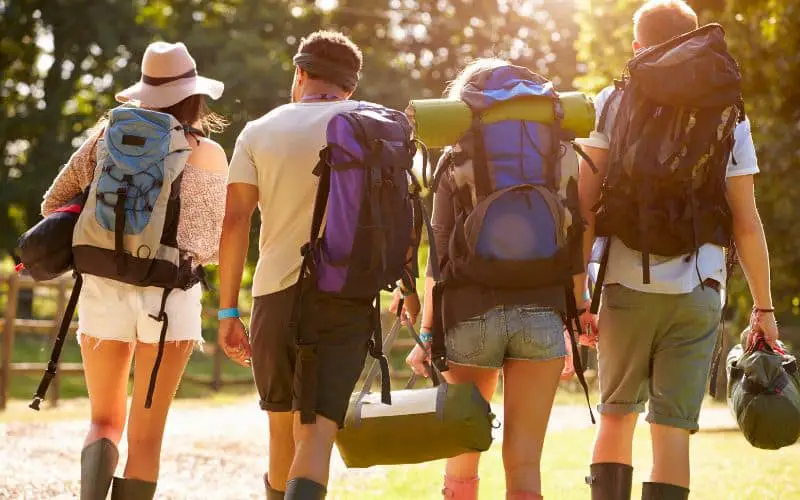 Going camping can be a fun and refreshing activity. In reality, the best timing for a camp is subjective to every individual.
This depends on the type of camping, the setting, the area, and the various kinds of activities.
While there is no wrong time for camping, specific periods tend to be more favorable than others. As such, can one go camping in June?
Yes, you can go camping in June. By June, the weather begins to ascend. As such, you can anticipate weeks and even months of hot to warm temperatures ahead. Generally, summer usually has longer days, giving you room to spend more time outside. However, camping timing generally depends on your location.
In this article, I will discuss everything you need to know about choosing the best time to go camping.
Ultimately, you will know all the factors to consider and the perfect season to go camping.
What Time of the Year Is Best for Camping?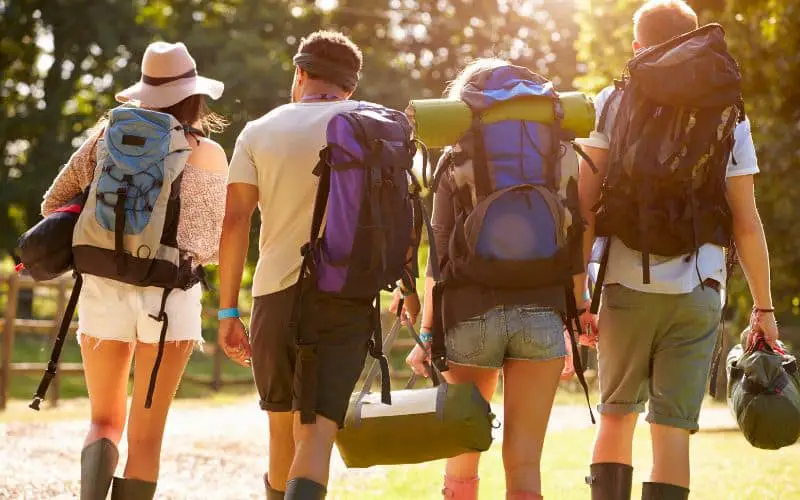 What time of the year is best for camping? Everyone has a distinct viewpoint on the best time to go camping.
Depending on personal preferences and reasons for going camping, numerous factors determine the perfect time to go camping.
For instance, for someone who can handle cold weather conditions, January and February will be the perfect time to go camping.
However, regardless of the various factors, such as the weather conditions, crowd, bugs, and campground rates, most campgrounds open around April and May until late September or early October.
For most people, the summer months are just perfect for camping. Mid-June to mid-August are the most popular months, and people go camping.
Most families utilize the summer break for camping. As such, camping grounds are very crowded during summer. 
If you are the type that prefers a more peaceful environment, camping in summer is a bad idea.
For most other people, September and October are perfect for camping because the weather is mainly neutral and gives you room to enjoy nature with little or no crowd.
Generally, each season has advantages and disadvantages you must consider before camping.
When planning on going camping, you should ask yourself the following questions.
Do you enjoy cold weather conditions or prefer a warm temperature?
Do you like crowded environments, or do you prefer very serene settings?
Are you camping with your family or alone?
Do you intend to participate in any aquatic recreation, or would you prefer to be involved in a hiking activity?
Do you plan to relax while in camp, or do you plan on challenging yourself with various activities?
Answering the above questions will guide you in choosing the perfect season to go camping.
However, most people consider summer and fall the best times to go camping.
The table below contains some of the things to expect when you go camping in summer or fall.
| Camping In Summer  | Camping In Fall |
| --- | --- |
| Camps are crowded during summer. | There is less or no crowd during fall. |
| Summer is a bug season. | There are no bugs during the fall. |
| The temperature is relatively high during summer. | The temperature is more relaxed during fall. |
How Long Does the Camping Season Last?
The camping season usually runs from April or May to September or October. The timing is sometimes different because of the variation in the weather conditions. 
Some campgrounds even open as early as March. However, most campgrounds are available from April through October.
So if you plan to go camping, you can be sure that the campgrounds will be fully opened by May, and the weather must have settled.
While most campgrounds open from summer through fall, it would help to know that specific campgrounds run throughout the year.
Campgrounds are open throughout the year, so you can go camping anytime, provided you are comfortable with the weather.
It would help to know that campgrounds change dates depending on the weather conditions. Once the weather conditions become harsh, campgrounds remain closed to protect campers and also equip the campground.
And regardless of how long you intend to stay in a campground, always ensure to learn all the safety measures for a successful camp season.
Can It Be Too Hot for Camping?
Yes, the weather can get too hot and become harsh for camping. For most people, the primary purpose of camping is to relax and have fun; you can only do that when the weather is hot.
Generally, how hot the weather is during camping can make or break your camping ordeal, as it is not possible to be having fun while you are battling with heat at the same time.
Generally, there are different factors to consider when you plan camping at a too-high temperature. Also, certain factors differentiate weather conditions that are too high for camping.
The maximum temperature for safe camping is 95° Fahrenheit during the day. Exceeding the recommended temperature during the day means finding additional ways to keep cool.
It would help to know that when it comes to camping, you must put safety above everything else. Scorching temperatures will cause things like heat stroke and sunburn.
As such, before heading out for your camping trip, check out the region's heat index warning to ensure it is safe. 
For instance, a temperature of 95° Fahrenheit in a swampy region won't have the same effect as in a desert region. 
Also, getting information about the heat index of your camping destination from the weather channels alone is not enough.
It will be in the right place to put in extra effort to find out the actual temperature situation in the area before you go camping. 
For instance, you can contact the campground to find out if it is safe at the time to go camping.
Dealing with an overly high temperature can be a big deal, especially when you need suitable devices and tactics to handle the situation.
Here are a few things you can do to stay cool in sweltering temperatures 
Use any available shade to your advantage.
 Camp close to water.
Always allow your tent to air out.
Do not sleep in double-wall tents.
You can go the extra mile to bring a fan.
Are All CampGrounds Open in June?
Yes, all campgrounds open in June. The summer months, usually from mid-June up to mid-August, are the most popular period for camping in different parts of the world.
As such, all camping grounds open in June. It would help to know that some camping grounds stay open all year round.
June is the beginning of summer which gives you all the time to enjoy your summertime activities, such as going to the beach, boating, and fishing.
Most people wait all winter for the summer experience, making June an excellent month to go camping.  
Although all campgrounds open in June, it would help to know that June brings a variety of insects; hence it's the start of the bug season.
You should expect to have a lot of black flies and mosquitoes. And if you can't deal with a swarm, you should avoid heading to camp in June.
However, you can always take the necessary safety precautions by getting fully equipped before camping.
FAQs
What is the Cost of Camping in a National Park?
The cost of camping in a National park depends on your region. For instance, in the United States, a camp per night costs an average of $20.
Where Can You Camp When the Campgrounds Are Closed?
When campgrounds are closed, people camp in national forests outside appointed campgrounds. Usually, such campers abstain from traditional aids such as facilities.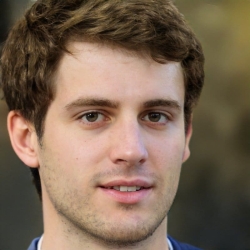 Latest posts by Josh Matthews
(see all)