Can You Go Camping By Yourself? (Must Know This)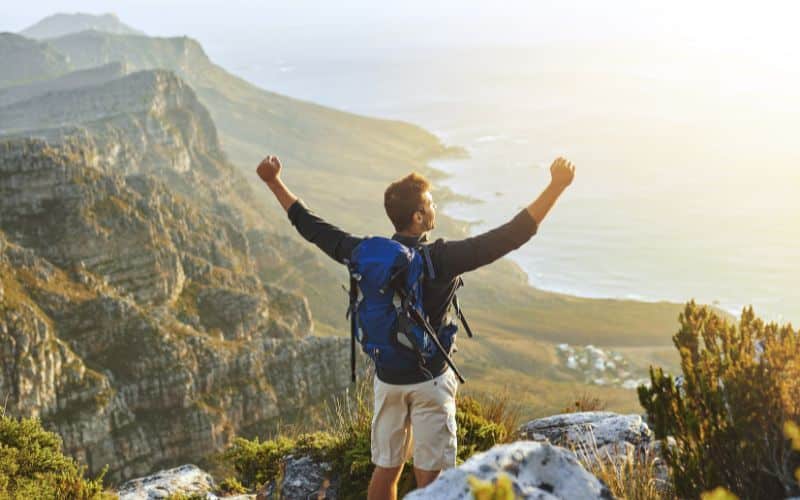 Camping is an activity people do to relax, have fun, bond, and escape the hustle and bustle of their daily life. 
As a regular or someone new to camping, you may want to camp alone to clear your head, take in the scenery, and enjoy nature.
However, you often see campers in movies go camping together and wonder if you can go camping alone. Is it safe for you to go camping alone or not?
Yes, it is safe to go camping alone if you prepare for your trip correctly, remembering safety gear and all you need. Camping alone is great if you don't want to be bothered by other people around you and are confident you can do it alone. However, you must be more prepared because no one can help with the setup.
In this article, I will explain if you can go camping alone and if it is safe. I'll also explain why some people go camping alone and what they do so you can know if it's best for you.
By the end, you'll know if you want to go on a camping trip yourself or not. Also, you'll know if camping alone is best for you, and if you do go, you'll know how to keep yourself safe.
Can You Go Camping All By Yourself?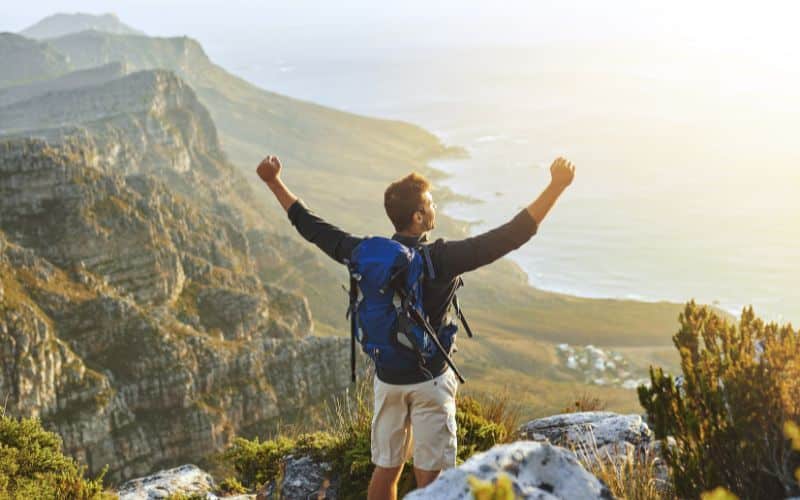 Yes, you can go camping yourself. Nothing stops you from having this experience and enjoying yourself—even the lack of experience of someone new to camping.
However, to go camping, you must be prepared and plan to avoid any problems. You should know that although you can go camping alone, it has risks.  
You cannot go camping alone in the wilderness without experience. 
So if you plan on going camping solo without enough experience, start small so you don't have yourself to blame at the end.
Camping solo is best in areas you're familiar with, so you know your whereabouts and how to set up. Also, one must pay attention to the importance of basic camping skills.
So you have to be well-prepared and know the basics of staying safe so that it can be a delightful and peaceful experience. 
Here are some tips for camping solo:
Ensure you inform someone where you're going when you plan to return, and most importantly, if you're in an unfamiliar area.
Choose a well-lit campground with other campers nearby in case of emergencies.
Ensure someone else knows your plans and when you plan on checking in with them.
Pack a first aid kit, flashlight, knife, fire starter, map, whistle, insect repellent, extra food, and water.
Ensure you have a means of communication with your cell phone or a satellite communicator. You can even take a power bank along so you don't run out of battery.
Familiarize yourself with the area before you go camping. Learn what kind of wildlife is in the area and how to deal with such animals if necessary.
Check your campsite for any hazards or issues before setting up your tent.
Don't take any unnecessary risks or chances. It's important to respect your limits when it comes to camping solo.
Enjoy the peace that comes with camping alone! You'll be able to appreciate nature's beauty without distractions from other people truly.
Camping alone can be a gratifying and peaceful experience if you plan and take proper safety precautions. 
Whether escaping the hustle and bustle of everyday life or having some alone time, camping solo can provide an unforgettable experience in nature.
The table below shows the pros and cons of camping by yourself so you can know whether or not it suits you.
| Pros | Cons |
| --- | --- |
| You have your freedom and solitude. | Lack of social interactions. |
| You can think and discover yourself. | Safety concerns as there's no one to help in case of emergency. |
| Reduced costs spent on camping. | You get to carry your gear, set up and do everything yourself. |
| Uninterrupted relaxation. | There's no one to share your camping memories with. |
| Increase in productivity and creativity. | Boredom. |
Is It Safe to Camp by Yourself? 
Yes, camping alone is safe, but it is important to take certain precautions. It is essential to be aware of your surroundings and always has a plan for an emergency. 
Ensure you pack correctly for your trip with proper equipment and safety gear, and a backup plan, and prepare your mind to camp alone. 
Having a calm mind when camping alone is crucial so you don't get overwhelmed with your mind and imagine things that are not there. 
For instance, every sound coming from your campsite sounds like wild animals coming to attack you.
Also, ensure you have enough food and water to last your trip. If you are camping in a more remote area, let someone know where you are and when to expect you back.
Also, your campsite should be well-lit and easily visible from nearby trails or roads. Additionally, stay alert for any signs of wild animals that could pose a threat.
Finally, check the weather before heading out on your camping trip. Stay informed about any weather patterns in the area, and always be prepared for unexpected conditions. 
With the proper knowledge and preparation, camping alone can be a safe and enjoyable experience.
Why Do People Camp by Themselves?
There are many reasons people camp by themselves. It can be a form of self-care and self-reflection, allowing them to escape from the hustle and bustle of their everyday life.
Sometimes, it is to avoid the distractions of technology and social life. Here are some reasons people camp by themselves;
#1. To Connect to Nature
People may also camp by themselves if they want to explore nature more intimately or if they want to challenge themselves and their skills.
Camping alone allows you to connect to nature and self-reflect while at it. While camping with others, you cannot go into self-reflection due to the activities planned by other campers.
However, when alone, there's no one to disturb your thoughts. You can take in nature and its calming effects that can bring about these self-reflections.
#2. Building Confidence and Independence
For others, camping solo can be a great way to test their boundaries and learn to be more independent. 
You can test your skills as a camper by setting up, building fires, etc. Doing these boosts your confidence that you can do it without watchful eyes correcting your every move.
#3. To Take a Break
Some people go camping to take a break from their daily life. It can be a great way to clear the mind and find clarity in one's thoughts. They can then decide with clear minds.
#4. To Spark Your Creativity
Some people go camping alone to spark their creativity. For instance, writers with writer's block or those looking for inspiration can go camping alone to think without distraction.
Ultimately, the reasons for camping alone are up to the individual. It's an opportunity to relax, recharge, explore the outdoors, and discover oneself.
What Do You Do When Camping Alone?
When camping alone, there are lots of preparation to make and things to do to keep yourself safe and entertained while camping.
Here are some activities to keep you entertained when camping alone:
Stargazing
Writing a journal
Reading a book
Meditation
Exploring nature
Taking photographs
Cooking
Regarding safety, one of the most important things is to let someone know your plans. 
It's best to inform a friend or family member about your destination and how long you plan to stay. This way, they'll know where you are if something unexpected happens.
It's also important to be aware of your surroundings and follow the Leave No Trace principles. 
That means taking extra care to leave the campsite as you found it and being aware of any animals or other hazards.
When camping alone, you have plenty of time to relax and reflect. Take advantage of this time by engaging in activities that bring you joy. 
Before heading out on your trip, be sure to review local regulations and remember to take basic safety precautions.
No matter what activities you choose, camping alone is an excellent way to connect with yourself and find peace in nature.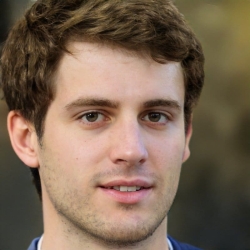 Latest posts by Josh Matthews
(see all)