Can I Carry A Gun While Hiking in Oregon? (Complete Guide)
Considering whether or not to carry firearms in Oregon is an important issue. You should look into the matter, especially if traveling or hiking across Oregon.
Gaining this knowledge will protect you, considering that you will enter a strongly divided state politically and socially. So let us consider what owning a gun is all about in Oregon.
Yes, you can carry a firearm while hiking in Oregon but first, get to know Oregon's local gun laws. As much as open carrying is allowed for everyone, concealed carrying is only allowed for the residents of Oregon. So, if you are hiking through Oregon, then you should open carry a gun to protect yourself or someone else in danger. 
Is It Allowed To Carry a Gun While Hiking In Oregon?
Yes, you are allowed to carry a Gun while hiking in Oregon. But you need more information to understand this matter and recognize your limitations fully.
For instance, a good understanding of federal and Oregon state gun laws will give you a considerable advantage when handling a gun in Oregon.
Also, gun laws vary significantly from one part of the state. For example, while in some parts of Oregon, you carry a loaded gun in public, in other parts, you cannot.
There are also parts of Oregon where you can fire your gun anywhere within your property, yet deemed unlawful in other parts of Oregon.
But most importantly,  we will be considering the two ways you can carry guns while hiking in Oregon, which are;
This will be according to the right to bear arms as approved for Oregonians by the Second Amendment of the US Constitution and Oregon Constitution.
#1. Open Carrying
If you are hiking through Oregon, based on ORS 166.173, the state of Oregon permits you to open carry a gun. And this allowed for both residents and non-residents.
Even though you can open carry in public, there are still some prohibitions where you can't enter certain buildings like schools or private business places with guns.
However, a few county and city-level municipalities do not permit the open carrying of "loaded" guns. 
In places like Salem, Portland, Oregon City, Multnomah County, Tigard, Independence, Beaverton, Newport, and Astoria.
So this means you can still carry a firearm in all those places we mentioned above as long as you do not load it with bullets in the chamber or the magazine.
#2. Concealed Carrying
If you are a resident of Oregon, then you can hike with a concealed gun if you have a concealed carry permit.
In contrast, there are no concealed carry permits for non-residents. And so, if you are non-resident hiking through Oregon, it will be unlawful to conceal a gun.
Oregon does not even acknowledge the concealed carrying permits of other states.
So as long as you are hiking through Oregon as a non-resident, you must not carry a concealed gun in person or in an automobile where it is easily accessible.
According to Oregon's gun law, going against the paragraph above is a Class A misdemeanor with the following exceptions;
Having a concealed carrying permit or license  
Being a law enforcement officer or a member of the military
Going for licensed fishing or hunting.
Therefore the gun law of Oregon proves to be far more welcoming and advantageous for residents. Leaving you who are hiking through to only engage in Open carrying.
The table below will show us a quick view of Oregon's stand on its law and policies regarding open carrying.
| Laws/ Policies | Status |
| --- | --- |
| State Permit  | There is no need for one in an open carry state. |
| Gun registration  | The law is silent on this. |
| Assault weapon | Oregon regulates and defines what assault weapons to permit. |
| Magazine limit | The law does not mention any limit on magazines. |
| Owner's license  | Only machine guns require federal registrations. |
| Red flag law | Allows you to file petitions on those at risk of self-hurt and who pose a danger to society. |
| Castle doctrine law | Allows you to perform your duty of self-defense and property protection. |
| Dealer's background check | A dealer must complete a criminal background check in Oregon. |
| Preemption  | Oregon may preempt gun law in local municipalities. |
| Concealed carry permit | They are issued to those who are up to 18 years and want it. |
| Concealed carry in a vehicle | You need a concealed carry license to carry one in a private vehicle. |
| Open carry in schools | It is not allowed in colleges, universities, or technical institutions. |
Can You Carry a Firearm While Hiking In Oregon State Parks?
You can carry a firearm while hiking in Oregon state parks. But the parks of Oregon are firmly against any form of recreational or target shooting within the area.
Therefore, if you carry a firearm, note that the reason will be strictly for protection if you encounter any danger or threat to life.
Another thing you will need to know about hiking in Oregon parks with a gun is that, like most other parks, they stick to Oregon's state law on concealed carrying. 
Which Trail Guns Are Recommended When Hiking In Oregon?
If you are here in Oregon and decide to go hiking, here is a list of the best handguns you can call your worthy partners; 
Heritage Arms Rough Rider 4.5-inch model
Ruger Blackhawk .41 Magnum
#1. Glock G20
Glock G20 is a gun with 15 rounds of 10 mm; it is of excellent quality and has a great space capacity. What is even excellent is the power that each round releases.
The rounds' power is strong enough to put down bears, mountain lions, coyotes, and even snakes. 
The Glock G20 is precise, reliable, easy to handle, and affordable. And this gun is what you can call a plug-and-play.
#2. Colt Delta Elite
Undoubtedly, the Delta Elite is a great handgun you should carry when hiking the Oregon Trail. But unfortunately, most manufacturers cling strongly to 1911 designs.
Delta Elite is also 1911 by performance. It is remarkably thin and effortless to carry about.
Moreover, the 10mm rounds give an effective hit when released from a 9-round magazine.
You may want the Rail gun, but I am okay with the standard Delta Elite because I can still attach a light if I want to.
#3. Heritage Arms Rough Rider 4.5-inch Model
Surprisingly this cheap .22 LR revolver is one of the best hiking guns you cannot afford to let pass you. 
Just say you are hiking where snakes are prevalent; leave it to your Rough Rider. I can assure you that you don't want to be defenseless so far away from a hospital.
Apart from being affordable and fun to shoot, you can call it a single-action rimfire revolver.
The 45-inch variant design is light, accurate, reliable, and a suitable tool to carry while hiking.
#4. Ruger Blackhawk .41 Magnum
This western-style revolver that comes in various configurations and calibers is one of the guns I consider the kings of hiking, the one I will pick next to the Glock G20.
The .4I Magnum has a 4.62-inch barrel carrying a lot of power and releases a devastating effect upon contact with its target. It may be underrated, but very powerful.
Is it big bears, hogs, or coyotes? Whatever it is, leave it to your .41 Magnum, and it will clear whatever blocks your path. You can also call it a single-action trigger.
Conclusion 
You can carry a gun while hiking in Oregon if you know exactly where the state stands regarding firearms. Whether in public with people or in Oregon's park.
Now you know which way to carry is best for you, whether it should be open or concealed.  Finally, you can also see the best handgun for hiking in Oregon.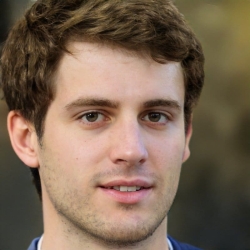 Latest posts by Josh Matthews
(see all)