Is Inca Trail Dangerous? (A Complete Beginners Guide)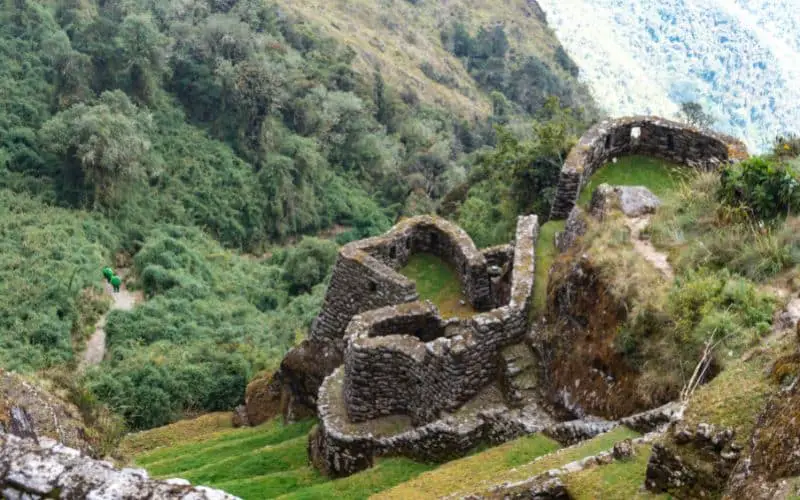 There's no greater satisfaction than successfully approaching Machu Picchu after such a long trek.
You've always wanted to go through this route, but are you physically and mentally prepared for it?
If you're reading this, you're probably considering taking that bold step of hiking the Inca trail. You'll surely find the information you need to prepare for this lifetime experience here.
The Inca trail is not dangerous. Thousands of people hike to Machu Picchu each year. Although risks often occur during hikes on mountains. But you can be sure that the risk is minimal on the route of the Inca trail.
Is It Safe To Hike the Inca Trail?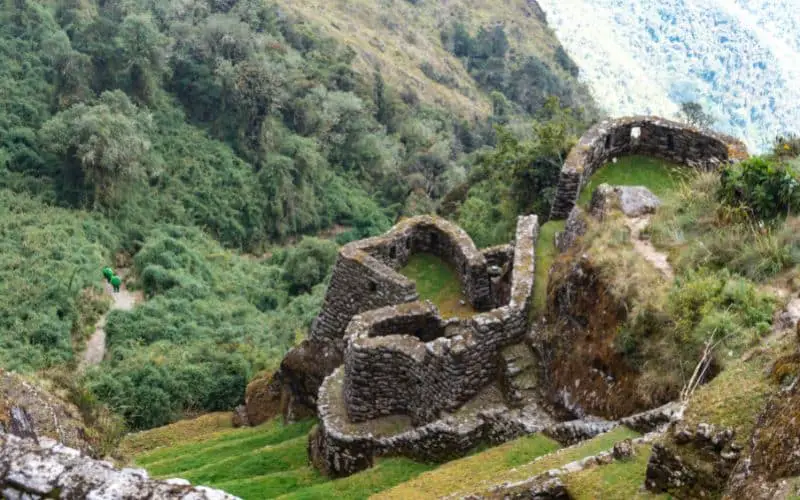 The Inca trail is a very safe route. However, like any other thing in life, the Inca trail has its risks. 
Although there have been accident cases on the Inca trail, most have been due to stumbling blocks.
Landslides are perhaps one of the things that could make the trail dangerous. In the rainy season especially, rocks sometimes fall from the high mountains. 
The worst cases of this rain occurred in January, February, and March. So, to avoid too much rainfall, the best time to go hiking on the Inca trail is between May and September. 
You could go in the middle of the season, like in July; there are hardly any raindrops then. 
However, the Ministry of the culture of Peru is establishing camps far away from the rocky mountains and cliffs.
Similarly, along the Inca trail, some signs have been put up and tips to reduce the risks you might face on the route. 
Also, the tour guides on the route have first aid training and available equipment. With this, be sure that you can travel safely!
Can a Beginner Hike the Inca Trail?
It doesn't require so much experience to hike the trail. Since many tourists visit Machu Picchu, first-timers always attempt the route.
You should be aware, however, that it is not the easiest of hikes. Due to the uneven topography of the route, hiking the trail can be difficult. 
The trek will be tough on you as a beginner with little to no experience. It will take effort and training on your part to prepare adequately.
If you arrive at the trail physically and mentally unprepared, you will have a lot of struggles and rough experiences.
You need to be fit if you want to do it without facing any physical challenges. You will do at least 5-7 hours of hiking daily.
So, starting your training a few weeks before your hike will be effective. Walking long distances and hiking is one way you can start preparing for your hike. 
It will help you in building long distances without much difficulty. Also, before your trip, try completing treks at lower altitudes. It will help increase your physical endurance.
In addition to this, always try to include some training hikes in your weekends and free time. If you do this regularly,  you won't encounter any difficulty while hiking.
This hiking is what you will be doing for most of the adventure. The Inca trail is located in the Peruvian city of Cusco, which sits at a high altitude of 3,400 meters.
High altitude sickness is another challenge you will likely face on the trek. It is one of the most common reasons why hikers abandon any attempt to finish the trek.
The sickness can go from mild to serious and quickly become a real risk. You can experience mild altitude sickness from anything above 1,500m.
The more serious symptoms can begin at about 2,000m – 2,400m. And at such a  high altitude, your body will start to behave differently.
For instance, it may become difficult for you to breathe properly. You may experience this difficulty because going so high, the air becomes thinner, and oxygen becomes less available.
There is no way to tell beforehand if you'll be affected by the sickness and how severely. 
However, taking medication can go a long way in reducing the effects. Diamox is an example of such a drug. You can also get this drug in Cusco, known as soroche pills.
Be sure to visit your doctor for a prescription. The hike on the Inca trail might seem quite challenging. One thing is sure, the effort you put into preparing will be worth it.
If you're a beginner and want to get to Machu Picchu as quickly as possible, you can take a train from Cusco. This way, the hike to Machu Picchu takes about an hour and a half.
Is It Difficult To Hike the Inca Trail?
Hiking the Inca trail is not as difficult as it may seem. However, It does come with its challenges. 
With a good fitness routine before the hike, it's unlikely that you'll have any difficulties. 
Considering the difficulty of the Inca trail, you can say it's a moderate-level hike.
This classic Inca trail route is a moderate hike of 26 miles (46 km). Hiking the Inca trail will typically take you four days to complete.
Some people may opt for the five-day trail instead, as this gives you more time to relax and recover from the stress of climbing.
With this, you'll be able to concentrate more on your hike and enjoy the experience more.
However, How long the trek will last depends on your planning and fitness level. Also, You should know that the route to Machu Picchu on the Inca trail is not just a simple walk.
Although the trek has received a moderate hike rating, continuously going up and down the hill will make the hike tough.
One of the parts of the route that you will find challenging, particularly, is the dead woman's pass.
It is the highest point of the Inca trail and the second of three high-altitude passes you'll encounter on your hike.
The pass stands at an elevation of 4125km. You should be careful here, as the pass can be steep.
Everyone on this adventure will tell you about the knee-popping effort it takes to climb this summit.
It gets even steeper on your way down. So, ensure to tread carefully. At this point, you will need to go slow, Especially if you're not in good cardiovascular shape.
There's no need to panic; you'll be perfectly fine if you take it one step at a time.
You can also control your breathing by pausing after each climb. For instance, if you take one step, stop, and take at least three breaths.
Despite this, if you're aware that you're not in good cardiovascular shape, you should probably rethink the trek. 
But if you still want to, you should inform your tour guide ahead of time about your health conditions.
Informing them will help them know what to do. They might suggest you take an extra day on the walk so that it can be relaxing for you.
Despite this, you can practice cardiovascular activities for a few months before your hike. A routine you can follow is:
| Week 1 | Week 2 | Week 3 | Week 4 |
| --- | --- | --- | --- |
| Run for 30 seconds and walk for 30 seconds throughout your walk/run.  | Try walking for a minute and then running for another minute.  e | Alternate between running and walking for one and a half minutes throughout your exercise. D | Alternate between walking for two minutes and running for two minutes throughout your exercise. |
| You should do this for at least 15 minutes. | Keep alternating between these throughout your exercise. Do this for 20 minutes. | Do this for 20 minutes. | Do this for 25 minutes. |
Also, the Inca trail is largely composed of stone stairs. And you'll be doing at least 5-7 hours of daily climbing.
You have to go up and down about 1km of steps. It will likely cause your knees to ache. 
However, a dosage of ibuprofen should help with the pain, be sure to take a pack with you!
Walking sticks will help you greatly here if you use them properly. So, don't be discouraged by the challenges you may face on the trail.
The sense of accomplishment will reward any difficulty you face you'll feel at the end of your hike. And the wonder and awe you're sure to experience.
Conclusion
Anyone can trail the Inca, and you'll encounter hardly any danger. Just be sure to prepare physically and mentally for the trek.
The most important thing is to ensure your safety first by traveling with a company that will commit to your safety.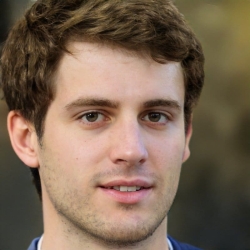 Latest posts by Josh Matthews
(see all)