Fuji 54cm Height (Beginners Guide)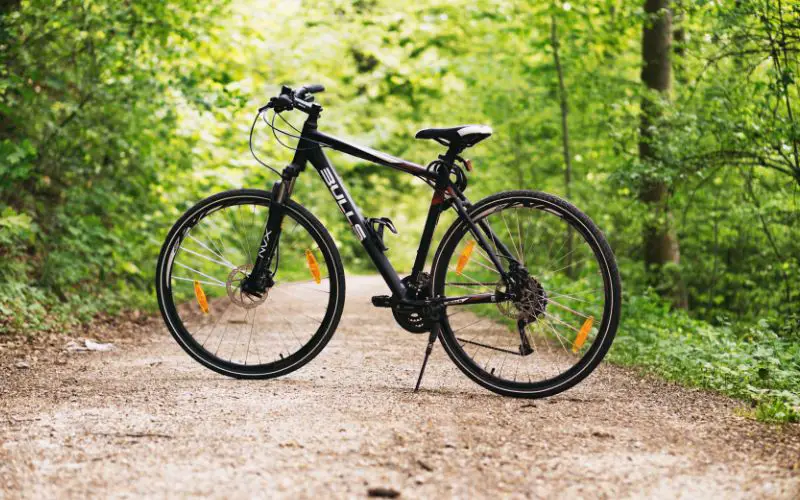 All bikes, including the Fuji models, come in small, medium, and large making it easier for individuals to narrow down their choice.
A 54cm height of Fuji bike is a medium-sized bike in road bikes and XL in MTBs, and you can only enjoy your bike ride if you have a perfect bike frame; it makes your cycling experience worthwhile. 
It wouldn't be suitable for shorter/taller people falling into the small and large category. But why not?
It is best to stick with your bike size, and if it is a 54cm Fuji medium bike, perfect. However, going for smaller or larger bike sizes will put too much strain on you, mainly when reaching the handlebars, causing pain and enhancing risks. You can easily avoid these problems if you follow bike size measurements correctly and prioritize size.
Fuji 54cm Height in Inches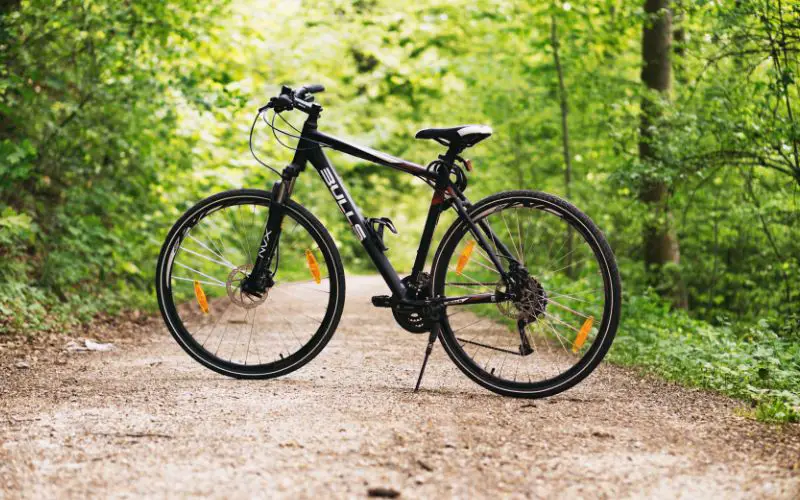 Only Fuji mountain bikes are in inches, and a 54cm height bike is around 21 inches (21. 2598) which is an XL size.
This Fuji MTB frame of21 inches (54cm) size is appropriate for riders between 5'11" to 6'2". 
But the frame in inches is only a part of mountain bike measurements and doesn't give you all the information you'll need to choose a perfect bike, especially for individuals between sizes.
Some other points to contemplate include: 
#1. Effective Top Tube Length
The top tube length refers to the horizontal span between the bike's head tube and seat area, irrespective of whether they're straight or down-sloped.
It is a primary measurement technique you must consider when sizing a mountain bike as it is an excellent standard of how it'll feel when you're riding it while seated.
If the top tube length is too long, you'll experience discomfort while riding, and if it's too short, you'll feel cramped.
#2. Reach
The reach is a conventional method of measuring mountain bikes' length aside from the frame size inches and provides a definite value of the bike frame's fitting.
Reach is the base bracket's length to the head tube's center horizontally and is a tad more technical than the top & seat lengths. 
It indicates how long the bike feels, mainly when riding in a standing position.
You'll experience rapid fatigue and aches if the reach is too long, so ask for assistance in choosing the best match.  
#3. Standover Height
Standover heights might not be highly relevant for every Fuji MTB rider, but they will benefit those with shorter legs and longer torsos.
This standover height is similar to inseam length, another vital bike measurement.
It ensures enough ground clearance when you're not seated on the bike saddle and makes you ride comfortably in a linear line without feeling shaky.
#4. Seat Height 
The MTB saddle height is a vital technique for bike measurement as it ensures you ride efficiently on terrains, push harder and prevent injuries that may occur due to too high or too low position. So ensure to get a fitting one for smooth cycling. 
Fuji 54cm Height in Feet 
A 54cm Fuji height for bikes in feet refers to the rider's height measurement, which varies between 5 feet 6-inches and 5 feet 9-inches.
Below is a table that shows the height of road bike riders in feet/inches against the bike's frame size.
| | | |
| --- | --- | --- |
| Rider Height (Feet/inches) | Size (CM) | Measuring size |
| 4'10''-5'2'' | 47 cm – 48 cm | XX-Small |
| 5'2''-5'6'' | 49 cm – 50 cm | X-Small |
| 5'3''-5'6'' | 51 cm – 53 cm | Small |
| 5'6''-5'9'' | 54cm – 55 cm | Medium |
| 5'9''-6'0'' | 56 cm – 58 cm | Large |
| 6'0''-6'3'' | 58 cm -60 cm | X-Large |
| 6'3''-6'6'' | 61 cm- 63 cm | XX-Large |
Rider height is equally crucial as any bike sizing factor but may not be 100% dependable as people have varying body geometries likewise bicycles.
Again, a 54cm Fuji road bike might be perfect for a 5′ 7″ individual, but that same rider height may demand another frame size, making inseam lengths vital.
Accurate inseam measurements determine a perfect bike fitting. You can obtain this measurement yourself or with assistance from someone.
You only have to stand upright behind a wall or door barefooted and place a thick object like a book between your thighs to serve as a saddle. 
Ensure the book passes between your thigh and is in proximity to the wall, then use chalk or marker to make a sign there.
Afterward, use a measuring tape to find the length of that marked area to the floor.
Inseam lengths are effective measurement strategies only when accurate, so ensure to repeat this process until you get the exact value repeatedly.
What Does a 54cm Bike Frame Mean? 
A 54cm bike frame refers to a medium-sized bike.
Its frame size describes the length of the crank bearing, which starts from the seat tube's base bracket to the top tube area. It has become a typical way of describing bike sizes. 
There is a problem with this. It doesn't provide every information you need about the bike's fitting.
While this method might not entirely reliable as it doesn't provide all the necessary data such as inseam and differs depending on Fuji's measurement method, it still matters. 
The seat and top tubes are the primary parts of a bike frame. Previously, bikes had standard fixed lengths in their top tubes but not anymore.
Recent developments affected bike frames, so they now have elongated top tube areas in the 'large' bicycle frames, making it inconvenient for riders with an average physique. 
But the good news is that concentrating on the top tube should be your priority as the Fuji bike dropper seat posts can be altered to give you an excellent saddle height but will work best with a suitable top tube length.
But, again, remember to test the bike if you can to ensure you've got the right bike frame.
How Tall Should You Be to Ride a 54cm Bike? 
It would be best if you were around 5 feet 6-inches to five feet 9-inches to ride a 54cm bicycle.
However, many might choose to go for bikes with more oversized frames irrespective of their height.
While this may seem ideal because many believe more oversized bike frames equal better performance, it isn't so. 
In this case, altering the seat post and handlebars won't do much for you. On the contrary, it causes back pain due to overstretching and poor posture when reaching the handlebars.
It could also lead to sore wrists, instant fatigue due to an uncomfortable stance, and heightened risks because of your minimal control over the bicycle. 
How Do You Measure a Fuji Bike Frame? 
The Fuji bike frame doesn't have a sticker indicating its frame measurement, so you'll have to do it manually.
First, use tape to measure the bike, from the gear's middle to the seat tube top. After that, position the tape's rear at the precise center of the gear crank and direct it to the tube's top. 
Continue measuring to stop where the seat tube stops, and you'll have your frame size measurement.
Feel free to evacuate the seat to allow more room for the process. If it's in inches, multiply it by 2.54 to get the measurements in CM.
Summary
Fuji bikes have three types, but they all require accurate bike sizing for an excellent cycling experience.
Therefore, you must use precise measurements to get a fitting bike and remember that mountain bikes vary from road bikes, including the measurement methods. 
For example, a 54cm road bike is medium-sized in road bikes while an XL in MTBs; hence always confirm the measurement techniques.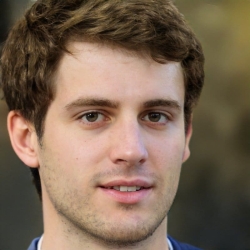 Latest posts by Josh Matthews
(see all)