Road Bikes With Fender And Rack Mount (Must Read)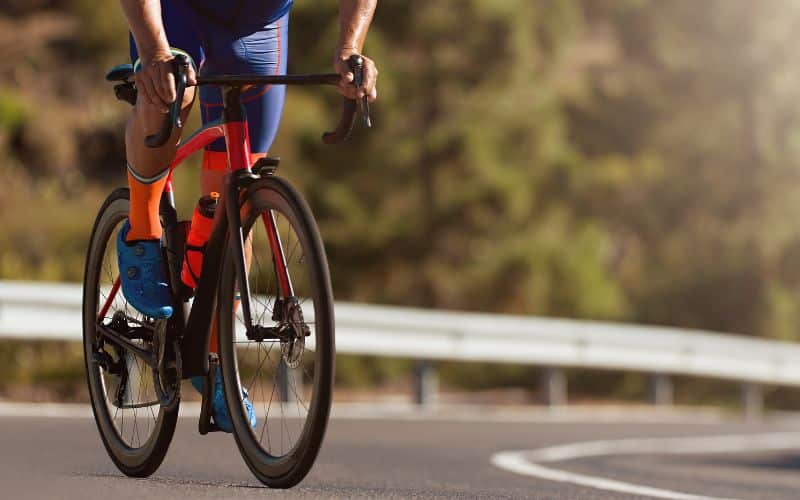 Do you enjoy the thrill of bike racing, the lightness, and the speed of racing bikes? You should go for road bikes if you enjoy all of this.
Road bikes are primarily meant for racing. They are light and speed inclined.
However, since road bikes are known for their speed and lightness, are they compatible with fenders and rack mounts?
It is rare to see people attach fenders and rack mounts to their road bikes. Road bikes are bikes meant for speed; hence are nimble and light. Attaching a fender and rack mount would increase its weight and reduce its speed, which is not advisable for a  racing bike.
Why Do So Few Road Bikes Have Rack Mounts?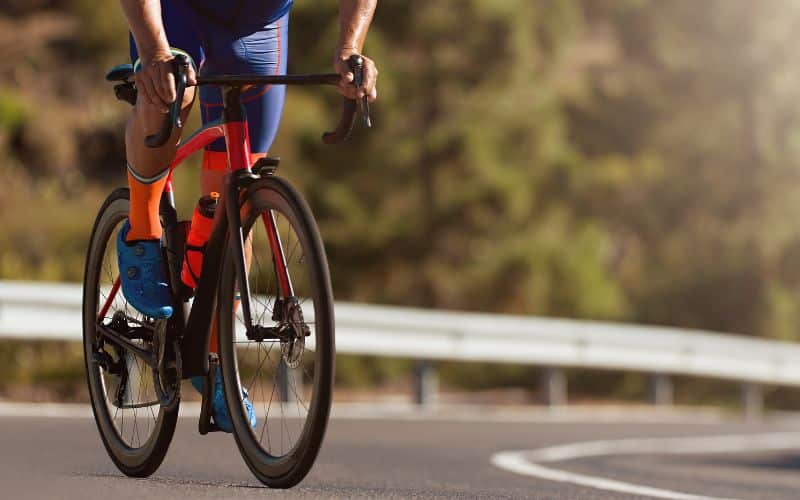 Very few road bikes have rack mounts because they affect your bike's overall speed and flexibility.
Just as sports cars do not come with trailer hitches, so is the case for road bikes.
Road bikes are not built to carry items; they lack such strength. So, seeing only a few road bikes with rack mounts is not surprising.
Road bikes are presented as weightless, aesthetic, and speed inclined as a sport bike.
Therefore, if you need a bike to help you with item carriage, you can opt for touring bikes. They are heavy and meant for such purposes.
Why Do So Few Road Bikes Have Fender?
Some cyclists feel weighed down with fenders on their road bikes, which is only one reason there are few road bikes with fenders.
As much as it is important, not every cyclist fancy using it. Most cyclists believe it affects their speed and makes them uneasy.
However, as opposed to popular belief, it doesn't affect your speed. Just ensure the fender is fixed properly.
Also, not many people use fenders, as they rarely take a ride when it is rainy. During conducive weather, when people go for a ride, there is rarely a need for fenders.
Some equally do not mind going dirty once in a while during rides.
Especially since it's obvious that fenders do not entirely protect your road bike when the downpour is heavy; hence, some do not see the use for it.
Nevertheless, you should know that not all cyclists detest the idea of using fender as it has its uses.
Fenders, also known as mudguards, are what would protect you from having your bike soiled from rain or puddle. 
Having fenders on your road bike while it's raining heavily is better than having none.
Difference Between Rack Mounts and Fender Mount Road Bikes?
There is no obvious difference between the two mounts. Even in most situations, the same eyelets can be used for the same objective.
This implies that the eyelets used to install a fender can also be used for rack mount.
This might only differ depending on the robustness and the material your road bike is made of. But in a general view, there is no difference between the two.
How to Install Rear Rack and Fenders on a Road Bike? 
Do you still wish to install a rear rack and fender to your road bike? Despite road bikes being solely meant for racing, installing a rear rack and fender to your road bike is quite possible.
Here are trusted methods to go about it:
#1. How to Install Rear Rack on Road Bike
The first step to installing a rear bike rack on your road bike is determining the best mount for your bike. You can purchase a rear bike here.
Most road bikes do not have rear rack mounting holes, also called braze-on. Do not freight over this as you can use other mounting holes; they include seat stay mounting brackets and seat post mountain clamps.
If you are confused about the best rear rack for your road bike, you can visit any local bike shop within your neighborhood to get professional advice.
There are so many rear racks that would suit your road bike perfectly.
Also, if you are using a fender alongside your rear rack, suitable frames should be attached to your road bikes to ensure there is no mishap.
Having a rear bike rack fixed for your road bike can help you load the carriage. It helps keep the weight off your back as you cycle comfortably.
However, be careful of your carriage as road bikes aren't specifically meant for such a purpose. It might fall off if the load is much.
#2. Installing Fenders on Road Bike
Do you train even during unfavorable weather conditions? Then you need to have a fender installed on your road bike.
A fender keeps a skunk stripe off your back, leaving your road bike cleaner.
Picking a rear fender for your road bike can prove a herculean task in most cases. However, there are a few options you can pick from while making your choice.
You can choose a mountain bike fender to help you stay warm and dry. The possibility of splattering mud all over your face and road bike would lessen.
Installing a front and a rear fender while using a mountain bike fender serves the same purpose as any fender out there.
However, do not ride in deteriorated weather conditions; using a mountain bike fender would barely have any obvious impact. 
Additionally, you can make use of bolt-on fenders. It is the most durable of all fenders and can weather heavy downpours, skunk strides, and puddles.
If you plan to use your road bike all seasons, you should opt for bolt-on.
If you are confused about the fender best suits your road bike, you should visit your local bike store and seek professional advice.
Furthermore, whatever your choice of a fender is, ensure that your fender and tire have plenty of clearance.
This also applies to your fender and your brake. You should pick a fender that has the best clearance.
Can You Use Road Bikes for Touring?
You can use road bikes for touring if you do not plan to carry anything heavy. As stated previously, road bikes aren't meant for shouldering heavy loads; they are strictly racing bikes.
There is no harm in touring with your road bike if you plan to go for a light bicycle touring.
The frame and wheel would be encumbered anything more than light touring, and your road bike might develop mechanical issues.
You shouldn't use road bikes if you plan to tour with multiple panniers and have your bike shoulder heavy loads.
You should instead get a touring bike; it would make the tour stress-free for you. Also, I'd not advise going on long tours with your road bike.
A road bike isn't your ideal choice if it is an all-country or world tour. Just go for bikes suited for such purposes.
Uses of Rack Mounts and Fenders on Road Bikes
Rack mounts and fenders have varying uses when attached to a road bike.
Though not so many cyclists love the idea of having rack mounts and fenders on their bikes, we can't deny that mount racks and fenders have valuable applications.
Their varying uses are;
| Rack Mount | Fender |
| --- | --- |
| It helps keep heavy loads off your back while riding. | It protects your face and back from being splattered with mud. |
| It makes road trips easy and stress-free. | It keeps your drivetrain and saddle bag cleaner even after a heavy downpour while riding. |
Conclusion
Seeing road mounts and fenders fixed to road bikes isn't an everyday sight due to the limitations they place on the flexibility and speed of road bikes.
However, you can't ignore their uses in most cases.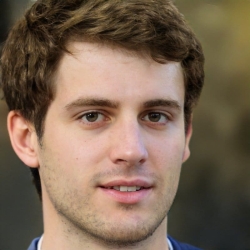 Latest posts by Josh Matthews
(see all)